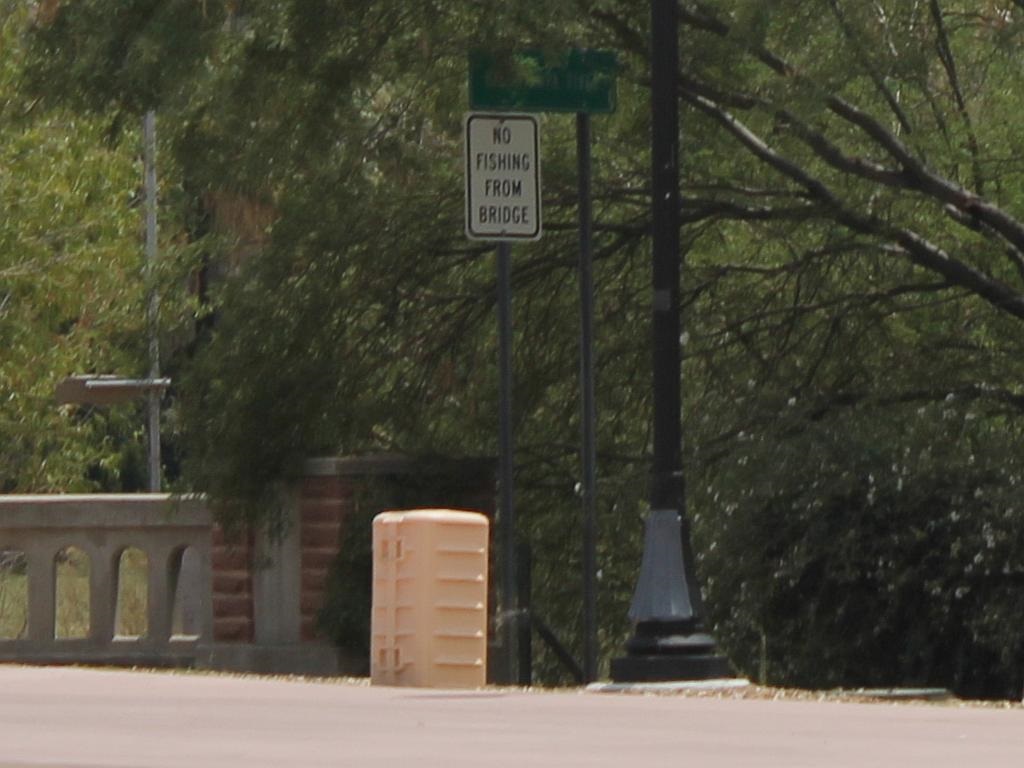 We went down to the West Valley area today to shop for some things. Shopping in the summertime in the Phoenix Metro area is better in the summer because the stores are not as crowded due to snowbirds gone for the season.
We shopped at Walmart for several sundries not always available in our little town. We also shopped at Lowe's where Gas Grills were on sale this week. We need a replacement for ours that we junked yesterday.
As we passed the Pedestrian Bridge over the Hassayampa leaving town this morning, I took a picture of the NO FISHING sign. The sign has been there for a long time, dating back to pre-2009 when Highway 60 still used the old bridge. It strikes us funny that such a sign would be on a bridge over an underground river that flows less than one percent of the time during monsoon season. Click on the image to enlarge.