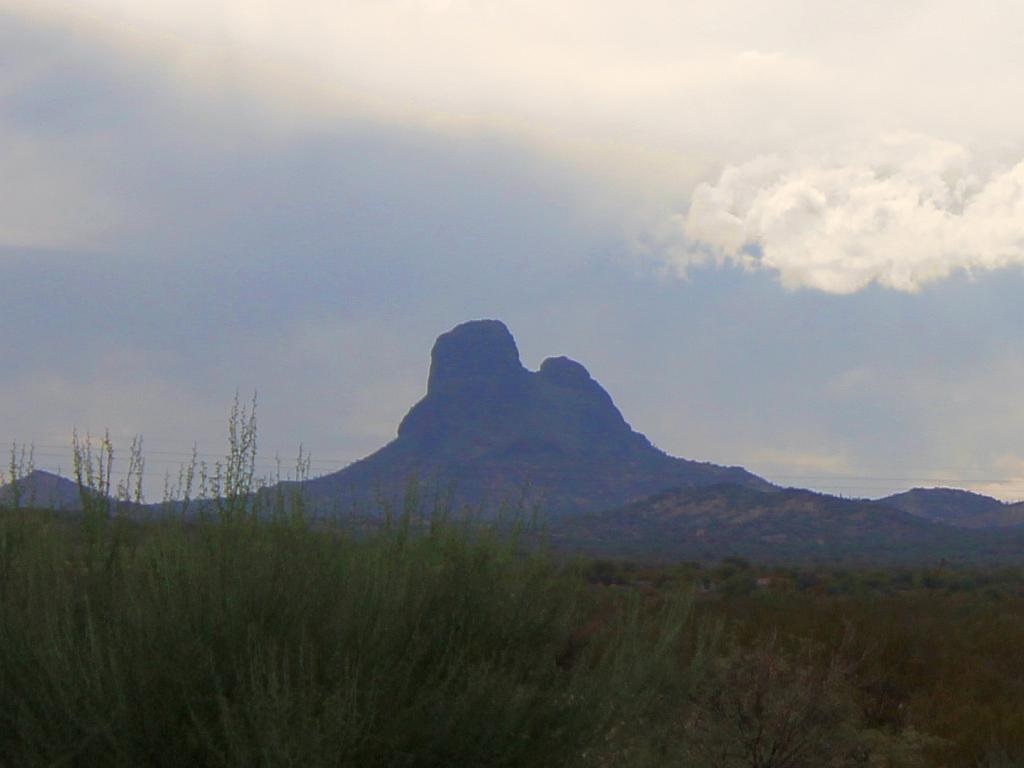 I haven't posted a picture of this unique mountain peak for over a year. At that time, the weather conditions were clear and not with clouds as in this photo. There was a chance of showers yesterday when we were at the dog park, but they never materialized.
Some interesting facts about this mountain range from Wikipedia:
The Vulture Mountains are about 29-mi long, and east of center, about 13 mi wide; the range is somewhat crescent shaped, mainly trending east-west, and narrowing westwards. The northeast is followed by the course of a southeast stretch of the Hassayampa River; the river turns due-south west of Morristown, on US 60, making the east terminus of the range about 7 mi wide, at the rivers floodplain. The Hassayampa enters the north of the Hassayampa Plain, so a small river canyon region lies at the Vulture Mountain's northeast, with the Wickenburg Mountains northeast, and the Hieroglyphic Mountains east.

The highpoint of the range is Vulture Peak, 3,658 feet (1,115 m)), at the center east of the range. Another major peak anchors the west region of the range, Black Butte, at 3,612 feet (1,101 m)).