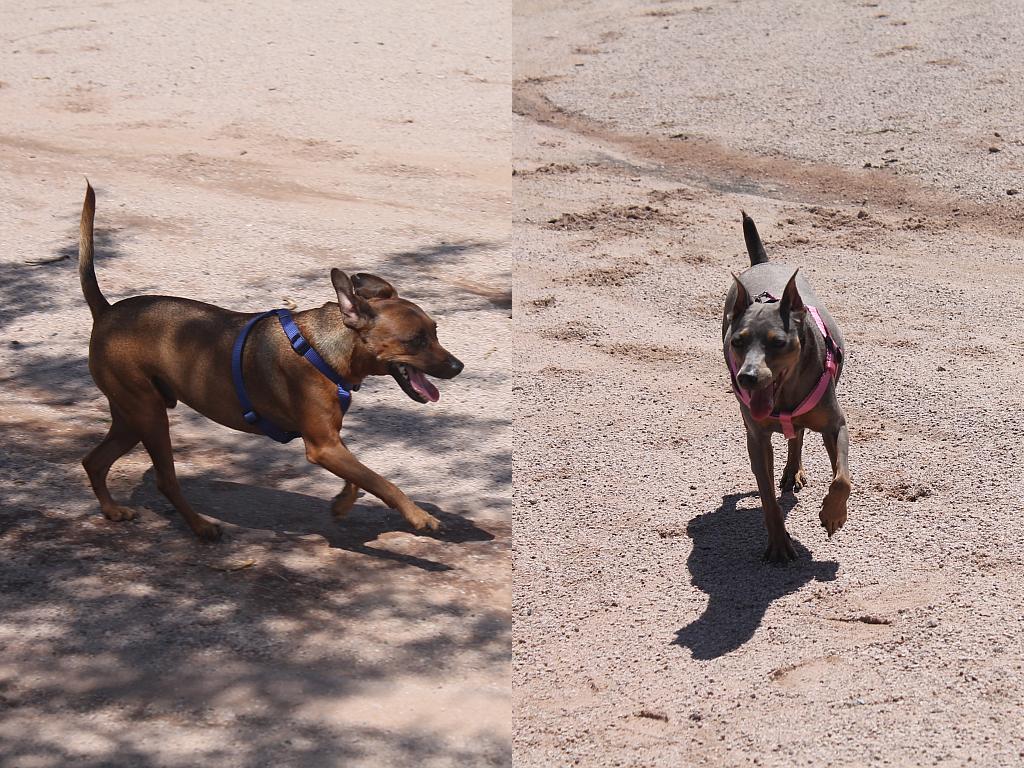 We didn't know it when we took Beethoven and Cabela to the Wickenburg Dog Park today, but today is National Dog Day. I discovered that it was dog day while browsing the book of face after we got home.
The dogs really enjoy running around the dog park. They don't generally get off their leashes when outside, but they run around sniffing everything and, as usual, give us an opportunity to clean up after them. Today, they enjoyed it so much that they took an extra lap around the park perimeter and didn't seem to want to get on their leashes until after that.
After I discovered it was National Dog Day, I searched for it on the internet and found Holiday Insights:
National Dog Day has two goals: to honor dogs, and to rescue dogs from homelessness and abuse. It's an opportunity for us to recognize and appreciate the value and importance of dogs in our lives.

This day is intended to honor dogs for all that they do for us. In addition to giving love and companionship, dogs help us out in countless ways. They are watchdogs for our safety. They lead the blind. Dogs aid in search and rescue, and they seek out bombs and drugs.

The second goal of National Dog Day is to rescue dogs in need. On occasion, dogs need us to save them from homelesness and abuse. The goal of the National Dog Day foundation is to rescue 10,000 dogs a year. Lend a hand to help a dog in need today, or any day.