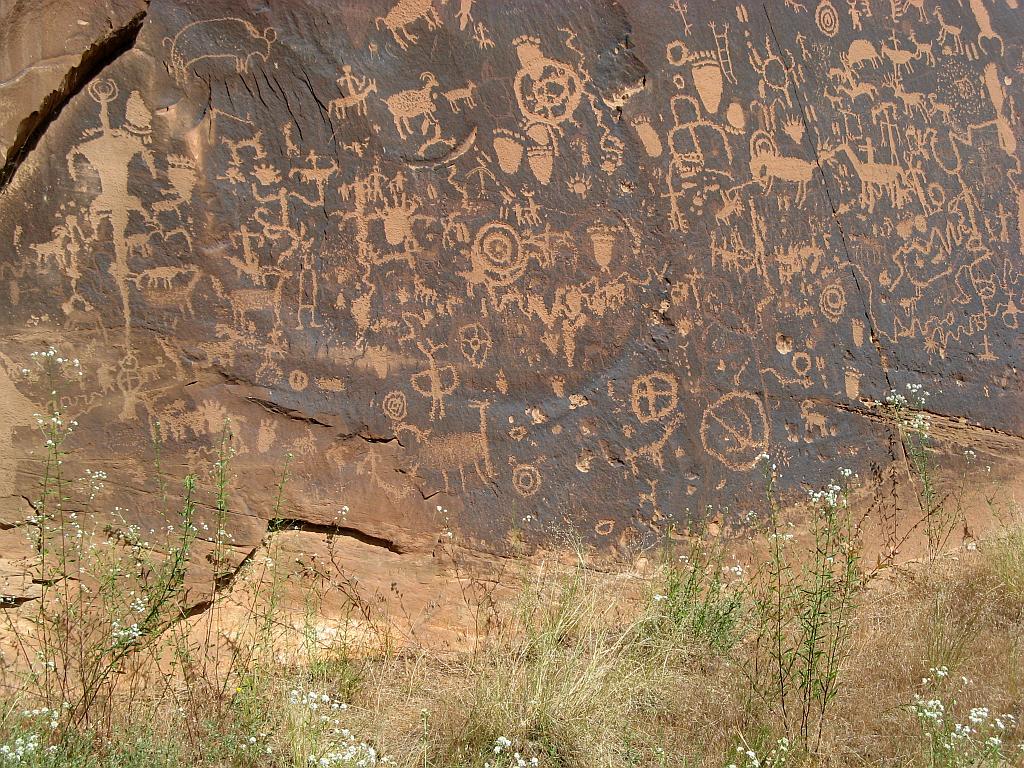 Damsel took this image of Newspaper Rock, an Anasazi petroglyph site in Canyonlands National Park exactly eight years ago today. We were on a summer vacation about a year before we retired. Newspaper Rock is just along the roadside on the drive through the North part of the park.
We have been planning another vacation trip for the fall that should find us in Utah again, but visiting places that we have not seen before. We will also be seeing a few of our family who will be meeting us along the route. All of that is in the planning phase now, but we need to solidify the plans before too long in order to coordinate lodging, family, meal planning and the whole nine.
We're anxious to go, but old enough to know that we can't just charge out there as we may have done in the past. Soon - very soon.