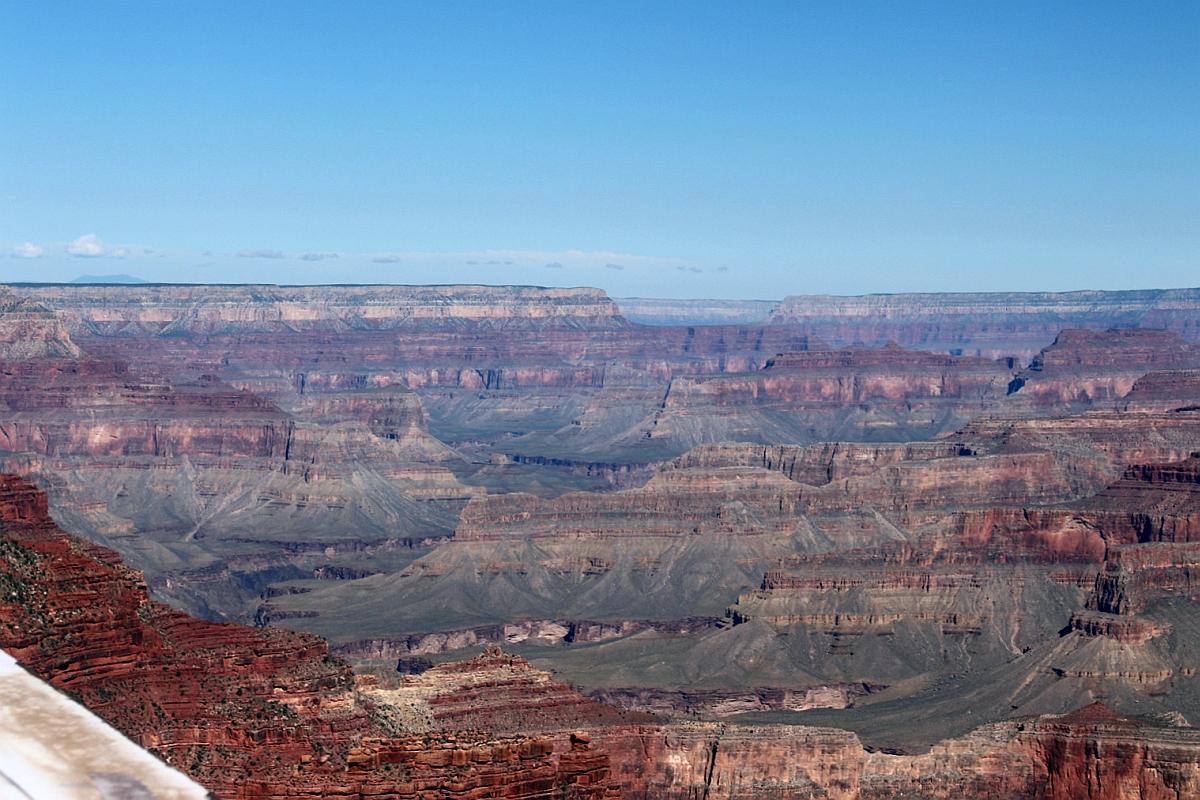 We can all agree that the scenery at Grand Canyon's South Rim is nearly unsurpassed in its spectacular views of the canyon. And, looking at the second photo below of the South Entrance traffic this morning, we can all agree that the canyon's popularity tests its infrastructure to the limit. Also, given that 2019 is the canyon's Centennial celebration, it has become an even more internationally popular attraction.
Although Damsel and I haven't been there in a couple of years, the last several times (starting in 2008) we have gone to the South Rim we have found difficult parking, overcrowded view areas and tons of inconsiderate people who seriously detract from the enjoyment of the visit. We probably will not visiting there soon, but I asked the internet to show me slow times at the south rim and I got the following hit from the National Parks Service about a South Rim Survival Guide. They address several points, not all of which are useful to us, but I'll share them anyhow.
Visiting During Busy Periods

Like other national parks, Grand Canyon has seen a dramatic increase in visitation over the last few years. The South Rim experiences crowded conditions during busy periods throughout the year, including spring break, summer, and holiday times during fall and winter. You can expect:

Long entrance station lines,
Long shuttle bus lines,
Limited parking near Grand Canyon Visitor Center,
Large crowds at popular viewpoints.

However, there are ways to navigate and avoid some of this congestion to make the most of your time on the South Rim. Here are some tips:

Park in Tusayan and Ride the Free Shuttle into the Park
Planning to Drive Your Vehicle into the Park?
After 10 am Parking Becomes Limited Around the Visitor Center
Enter the Park at Desert View, If You Are Approaching Grand Canyon from the East
Tips for Touring Scenic Hermit Road
Visiting the South Rim with 3 Hours or Less?
Arriving in the Afternoon with 4 or 5 Hours?
Less Crowded Sunset Locations
Take the Train
The enumerated tips above are all expanded on their Survival Guide. As I said, not all are options for our needs, but we may try to avoid some of the hassle by taking a suggestion or two.
As usual, click on either image to enlarge.
Permalink Comments off