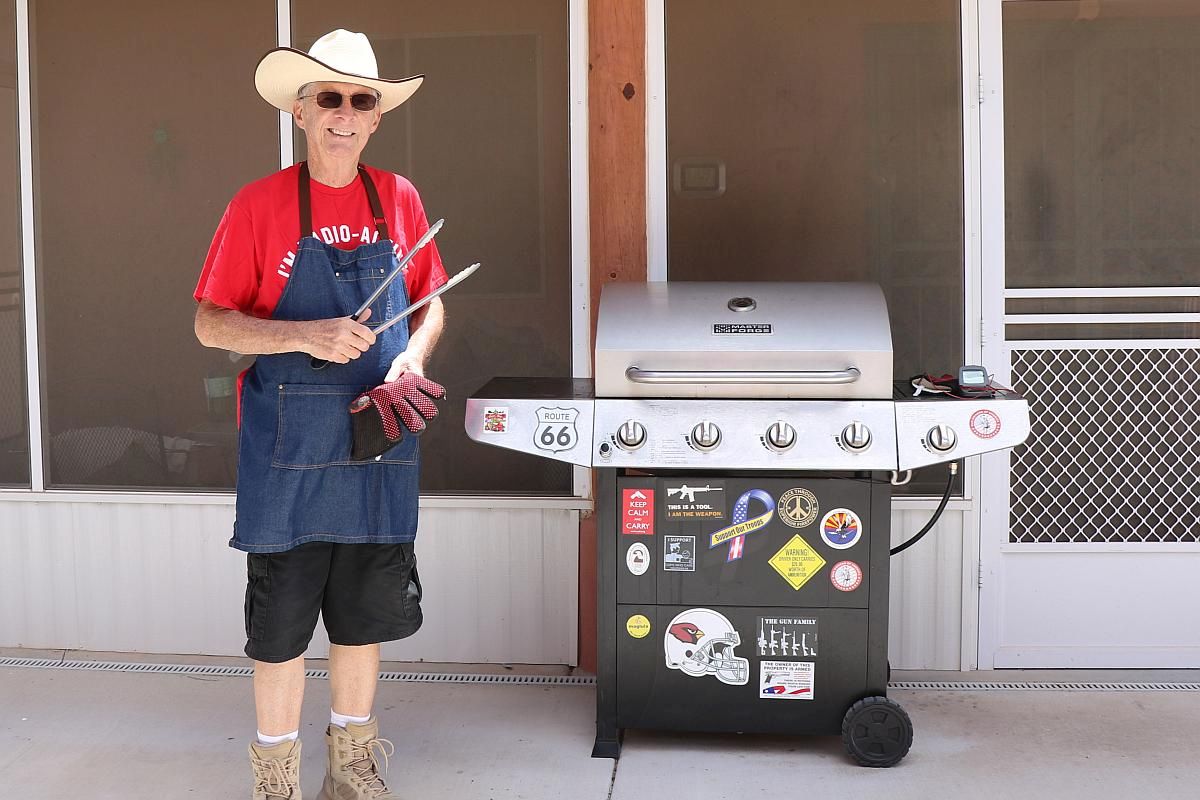 In 2021, Father's Day will be celebrated on Sunday, June 20. This happens to be the same day as the summer solstice (June 20 at 11:32 P.M. Eastern Time), which makes it the perfect time to kick-off the summer season with grilling a couple of steaks. We're in the middle of a heat-wave but we're prepared to go outdoors and cook over the grill by virtue of having plenty of water and perhaps an adult beverage or two.
Image: Ready at the Outdoor Grill – Click on the image to enlarge.
The local sunrise for today is at 5:20 AM and the sunset will take place at 7:45 PM. The longest day at our latitude is 14 Hours and 25 Minutes. The forecast temperature at grilling time is 112° F. As I said before, we're prepared – the summer heat is one of the reasons we moved here.
The menu today is for Beef; tenderloin steaks for today and a tri-tip roast for later in the week. The side dishes are baked beans and potato salad, both of the KETO variety, i.e. low-carb soy beans and cauliflower instead of potatoes in the salad – both taste the same as the high carb dishes they replace.
Finally, today we salute all the Dads out there and wish them a good day. We also salute our Dads again as we did last year.