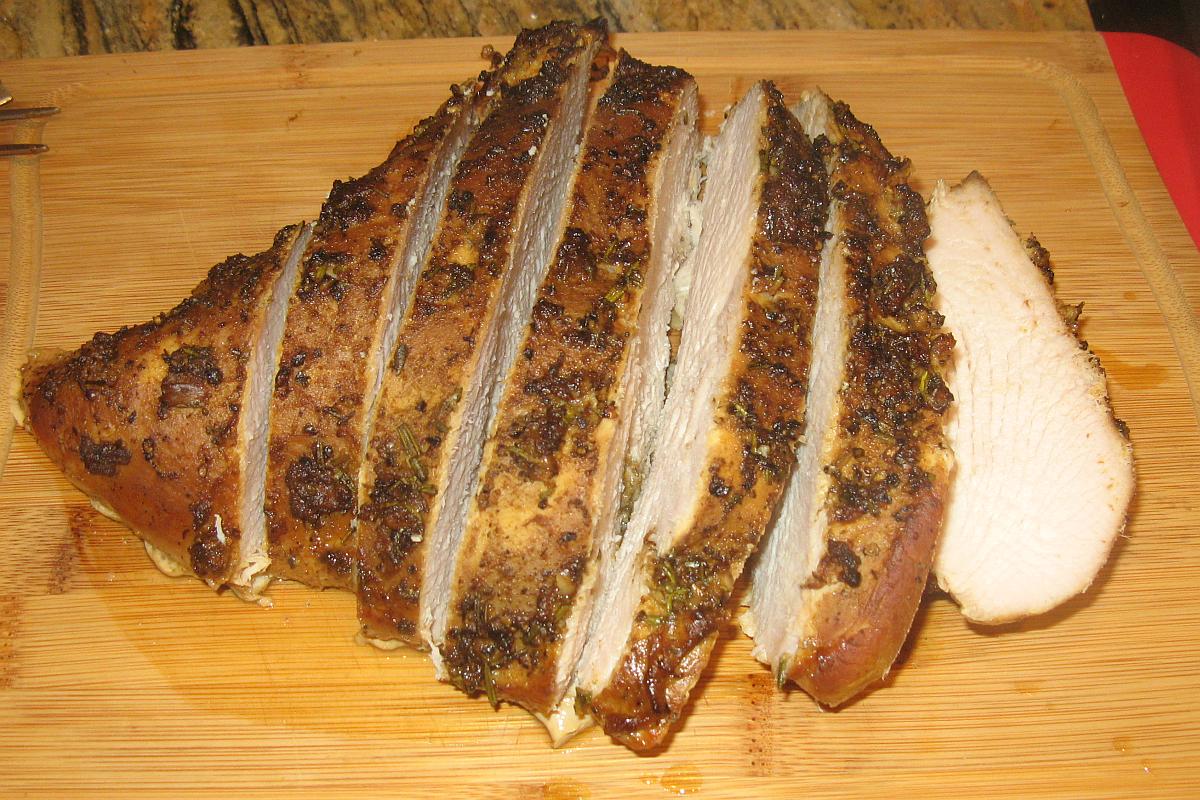 Damsel and I wish everyone a very Happy Thanksgiving. We plan to celebrate with a feast consisting of Smoked Turkey Breast with Gravy, Cornbread Dressing, Cranberry Sauce, Brussels Sprouts, Green Bean Casserole and Pumpkin Parfait Dessert. A feast indeed.
Image: Smoked and Sliced Turkey Breast. Click on the image to enlarge.
The image is from our 2018 Thanksgiving Dinner. We expect the same results today.
Since we are both on low carbohydrate and low-sodium diets, the dishes mentioned above are prepared using reduced salt and Keto® friendly ingredients. The turkey breasts are commercially-available such as Jennie-O™ or Butterball™ brands. They come frozen in a pop-in-the-oven plastic bag. We open the bag and discard the accompanying gravy packet. We rinse off all the coatings on the breast and soak in clear water to remove the brine. After applying our own poultry seasonings, we pop it into the smoker and set it to cook slowly over the next few hours.
As I write this, I can smell the smoker doing its thing out on the patio just behind the office where I sit. We are looking forward to today's feasting. We will be thanking the Lord and asking Him to bless the feast, our country and all those celebrating this day of thanks. We wish all of you a festive and Happy Thanksgiving Day!