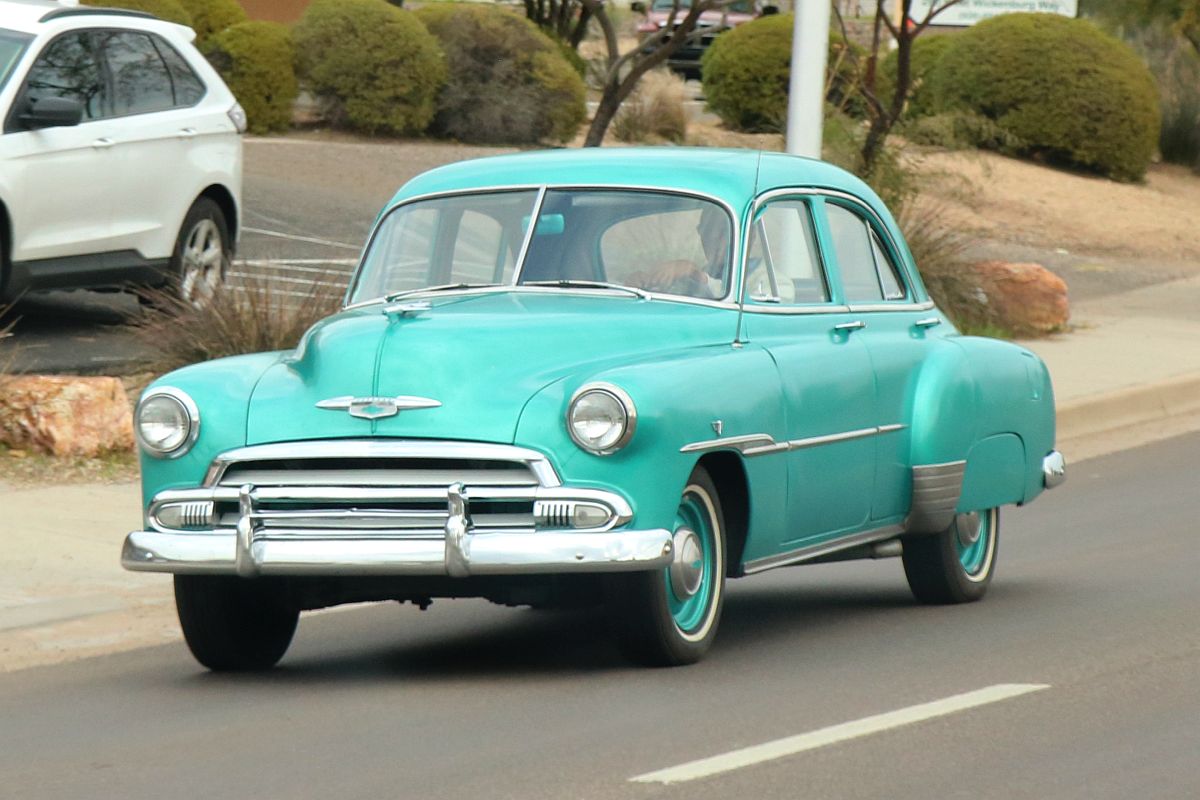 Last Thursday was our nominal weekly shopping day, so we found ourselves out of the house and going to both downtown and uptown to visit a few places to gather provisions for the week. We also stopped into one of the local "touristy" emporiums to get a couple of belated gifts for the Damsel. The story at the link describes the latter.
On the way toward the downtown end of things we passed this very clean Chevy sedan driving in the opposite direction. Damsel (as she often does when seeing a classic) grabbed her camera and snapped this photo of the early 50's Chevy as it rolled by us on Wickenburg Way.
We probably have seen this nice car many times in the past. There are a lot of classics that not only are brought out for our regular car shows, but are used by their owners as a means of transportation in addition to being a classic show car. I can personally think of several of these that are regularly seen around town and not always recorded by a camera shot.
Just a note about the computer environment here, we are posting this with the new system in place, enjoying the much quicker response times as we edit our work. We still have some more "cleanup" to accomplish, but there's no hurry as we're on RST – Retirement Standard Time.