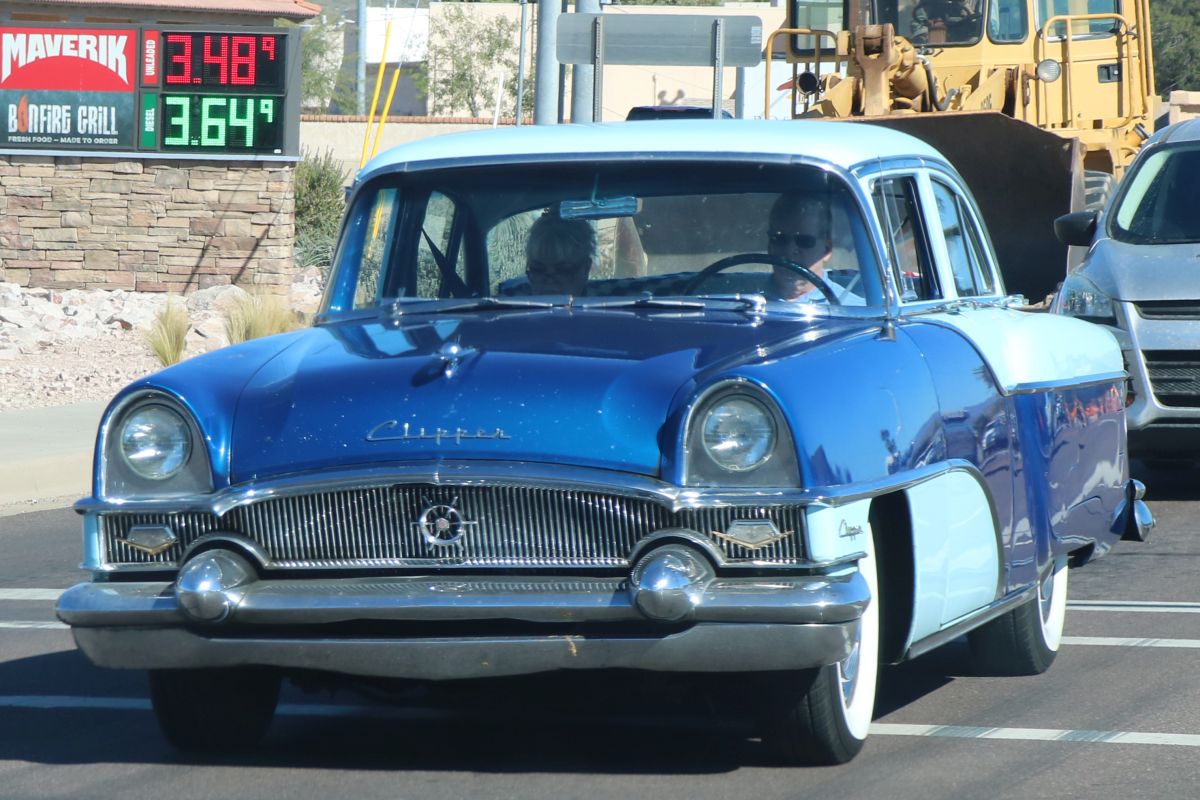 Damsel took this photo of this classic 1955 Packard Clipper a little over a week ago. Neither of us remember seeing this car at any of the car shows or rallies that we have attended recently. The car appears to have the original paint job and when you click on the image to enlarge you may see some pitting on the hood (or maybe dead insects, I can't tell). Besides that, the car looked very nice as the owners drove by along Wickenburg Way near the Maverik Gas station. You may notice our inflated local gas prices in the background which have gone up another $0.20 or so per gallon in the last week. Let's Go Brandon!
Website Upgrade News
As I stated before, we have started the migration to the upgraded PHP and WordPress packages on our personal family site, VernaBob.com. The site is now running the new stuff and, as I feared, our old custom theme we used has some deprecated code and is incompatible with the new platform. As a result, I am using a stock WordPress theme and it will be that way until I can find the time to customize it. Some of the convenient features I used for posting are no longer available and I have to do a lot of the repetitive functions by hand rather than clicking a button.
So, I will be upgrading this website in the next few days and you can expect to see some major differences in the way the blog appears. I would appreciate any feedback you may have as to what you're seeing and if anything is "broke." I will try and get a "Stars and Stripes" theme going over the next few weeks, as time permits. Meanwhile, we will be functional with the new PHP and WordPress packages. This will be the last post under the old PHP and WordPress.