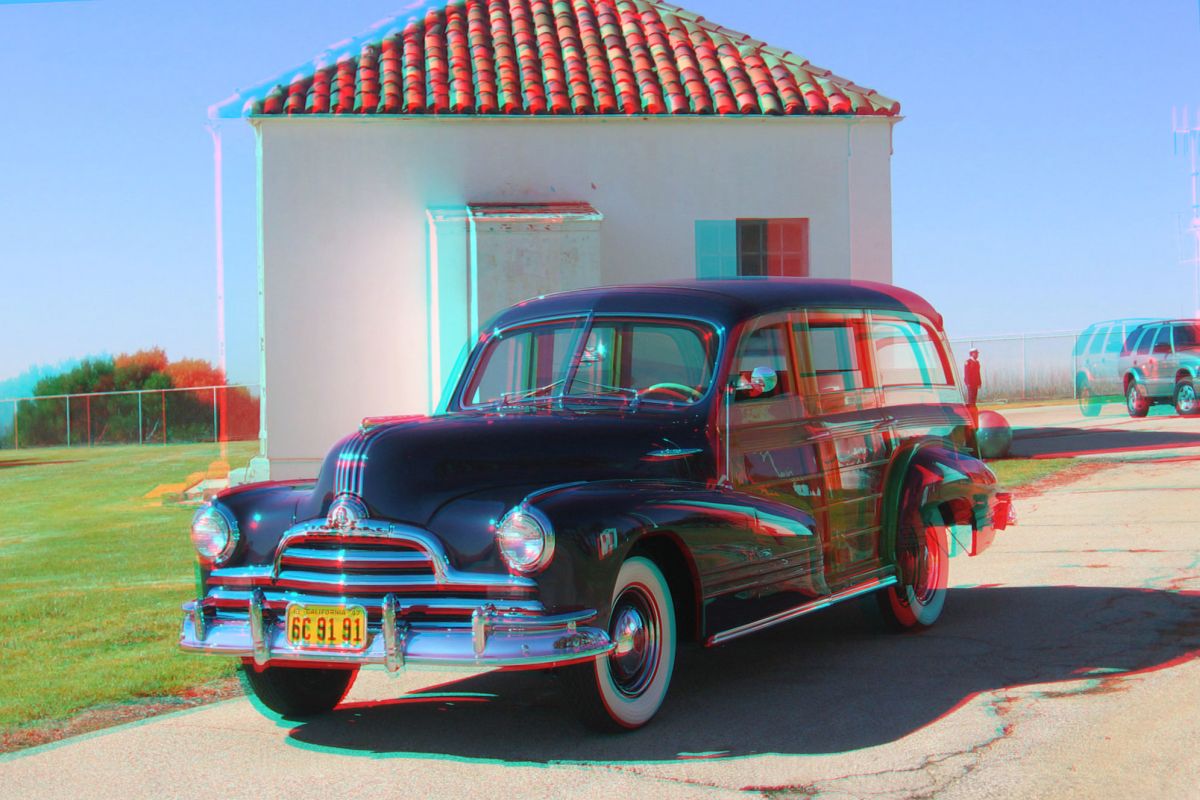 This is a throwback to Saturday, November 08, 2008 when the Coast Guard Lighthouse at Point Vicente on the Palos Verdes Peninsula, Southwestern Los Angeles County, California held an open house. Damsel and I were attending the open house on a nice sunny November Day.
Other than the lighthouse and grounds tour, one gentleman drove his 1947 Pontiac Station Wagon (not a true "woody," but with painted on planks) onto the lighthouse station as an exhibit. I used a little pocket camera, a Canon Powershot A510IS to take an image pair to later render into a 3D image.

You will need your red/cyan 3D glasses to view the above anaglyph image. If you don't have a pair, then you can view the 2D version here.
The encounter with this old classic was very nostalgic for me since I learned to drive in a 1951 version of this car, a Pontiac wagon with a straight-eight engine which is the same type of engine that was in the classic wagon seen above.