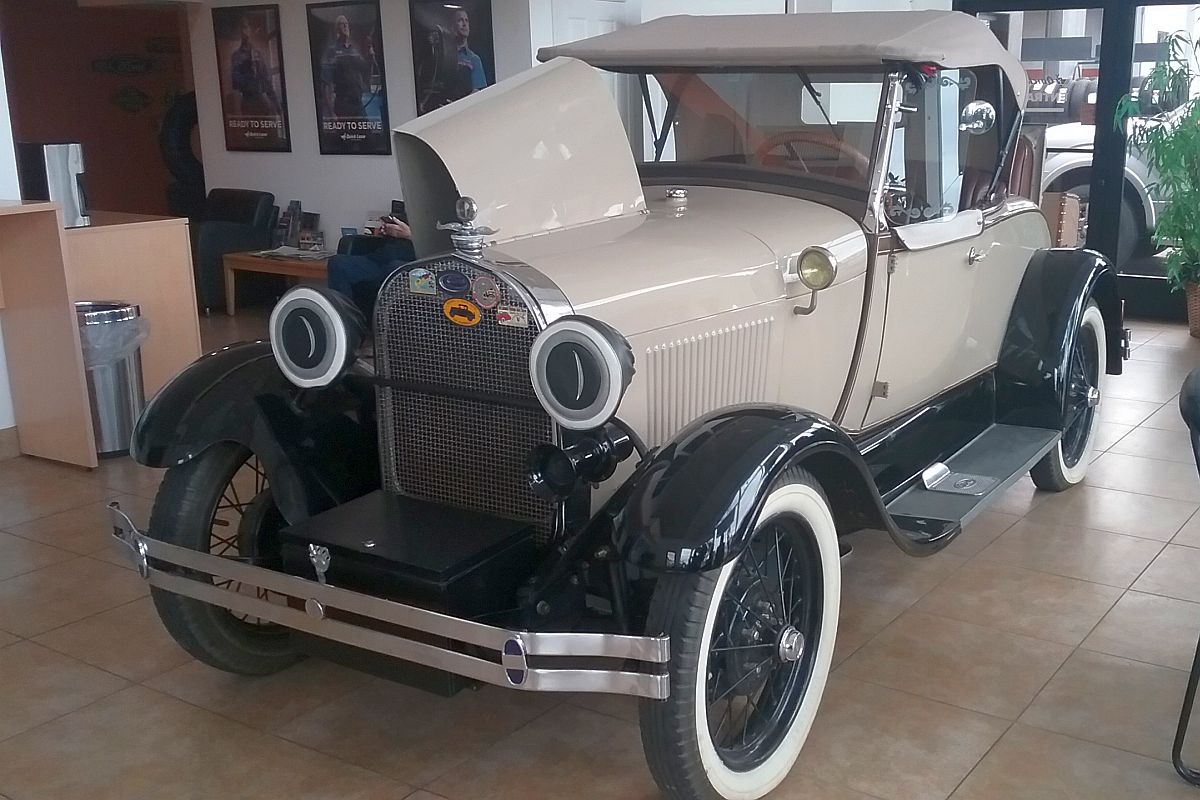 I took my pickup truck in for service last Wednesday and decided to wait for it to be completed. When I got into the waiting area, I discovered the dealer had this very nice and new-looking 1928 Ford Model A on display in there. This classic was parked where we previously saw another classic Ford Stake Bed Truck parked in the same area.
The Model A looked as if it was fresh off the showroom floor, having been beautifully restored including the interior, the convertible top, rumble seat upholstery and all. The trunk (an actual trunk) looked new as well.
The truck I mentioned in the link in the first paragraph was also in pristine condition. My guess is that Mr. Jones, the local (Ford, Jeep, whatever) dealer, has quite the collection of vintage cars and trucks since we saw another old classic at their other location a few years back. I'm quite sure that Damsel took a photo of that one, but I couldn't find it among the thousands of photos that we have in the archives.