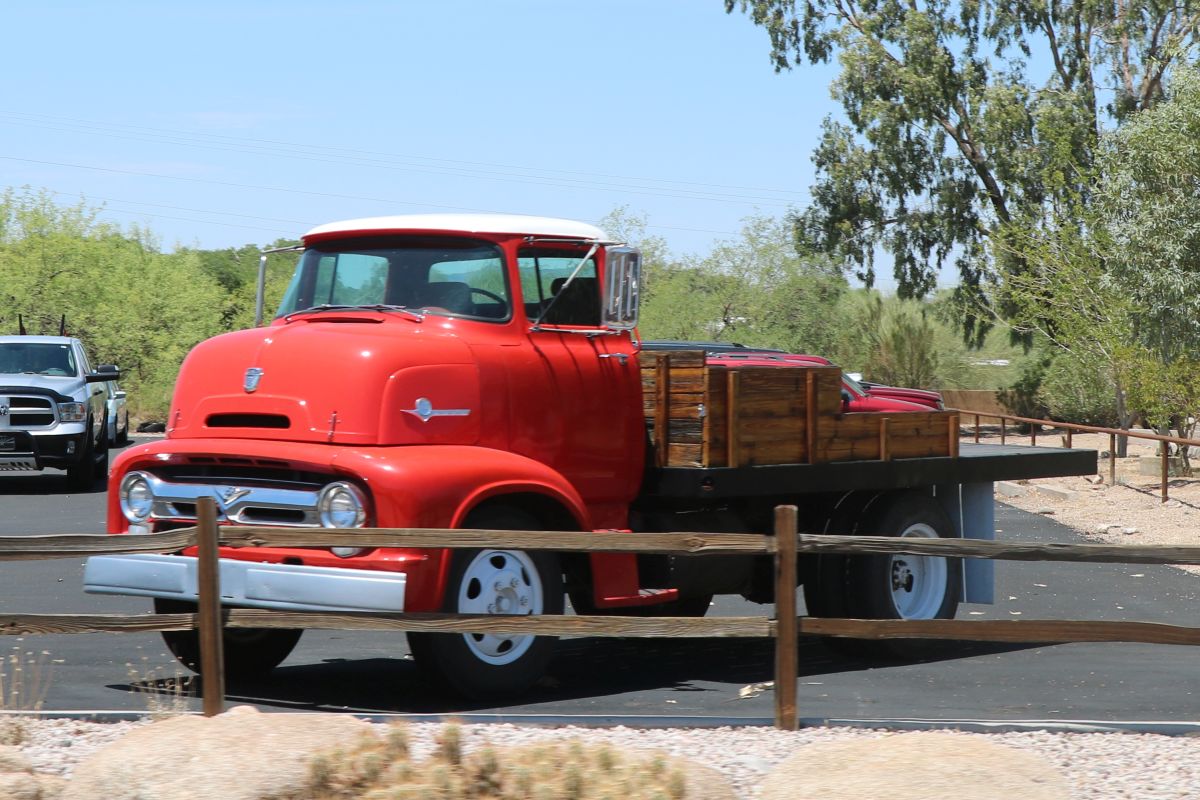 In the old Minstrel blogging days when the site was still active, I would post Classic cars and trucks from time to time. We now post classics on this blog, but it has been a while. Part of the problem is the cancellation of some of our main car show events due to the DEMpanic pandemic. Hopefully, this year we will get back to normal with the shows.
Regardless of the absence of car shows, we see classic cars and trucks around town either on display like the truck above or on the road being driven by the owner. We see them but sometimes the camera isn't ready. This time, however, Damsel was ready and captured the classic truck on the lot of our local Ford dealer as we passed out of town on our way for an appointment with the optician to get a new pair of prescription eyeglasses for her.
Click on the image to enlarge.