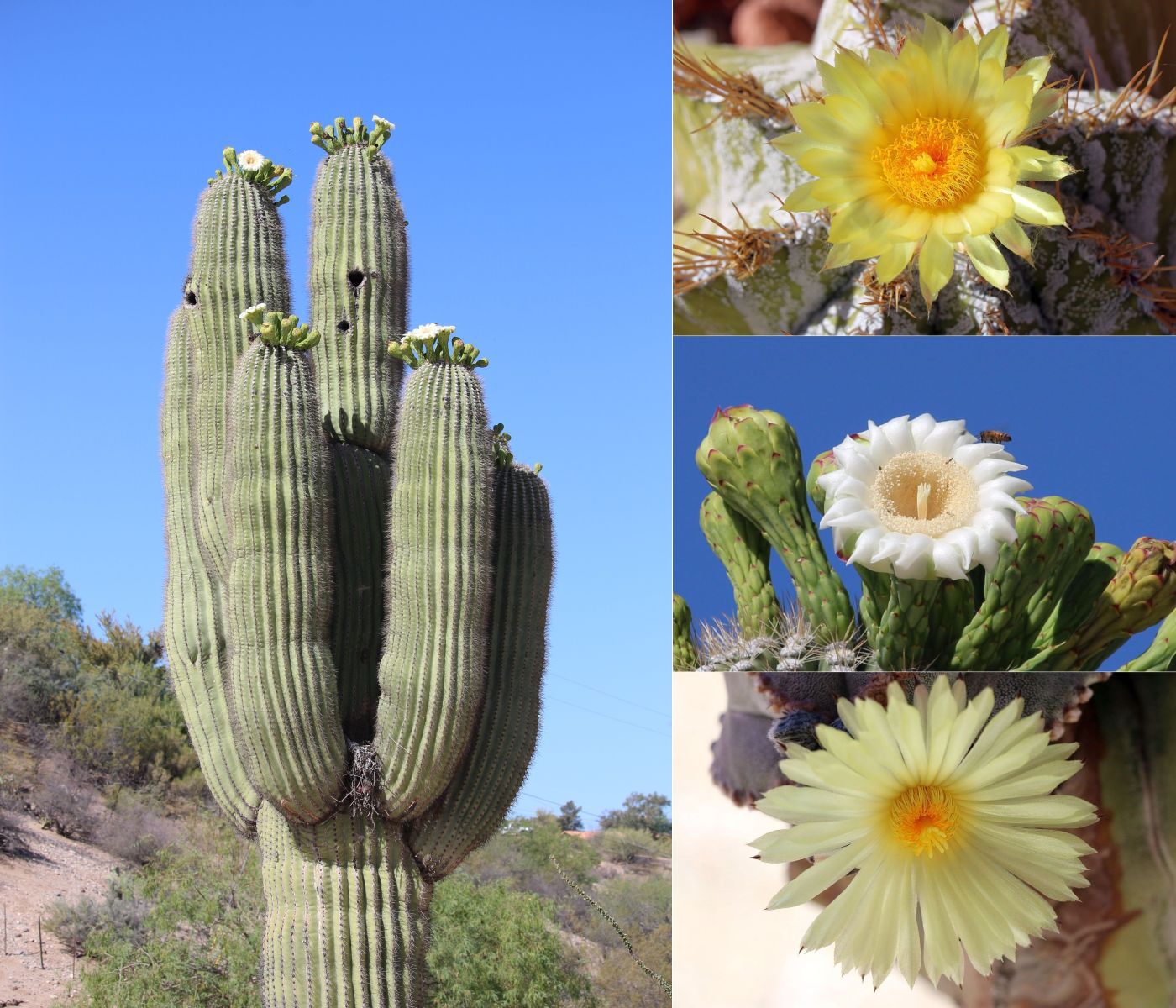 I took the dogs out this morning for their usual trip to the road outside and noticed that a lot of our May flowers were open on the various cacti around the house. I went back out armed with my Canon Rebel EOS SL1 to try and record some of what I saw when I was out before. I captured the shots as seen in the (clickable) montage above.
The most prevalent flowering cactus is our fourteen foot Saguaro out front of the house. There are buds, open flowers and some transforming into cactus fruit on the tops of the arms of the big guy.
Damsel has some small barrel cacti on the courtyard, a Bishop's Cap cactus in a pot and a Star Cactus (Astrophytum) in the ground outside of the courtyard gate. Both are relatives of one another and produce flowers not only in May, but other times of the year as well. Both had open flowers today.
Individual photos in the montage above are (click to see each):
We will be seeing more cactus flowers during the summer since there are tell-tale buds on several of them that promise the opening of new flowers soon. Also, be on the lookout for some flowers on other shrubs and trees around the property this summer.