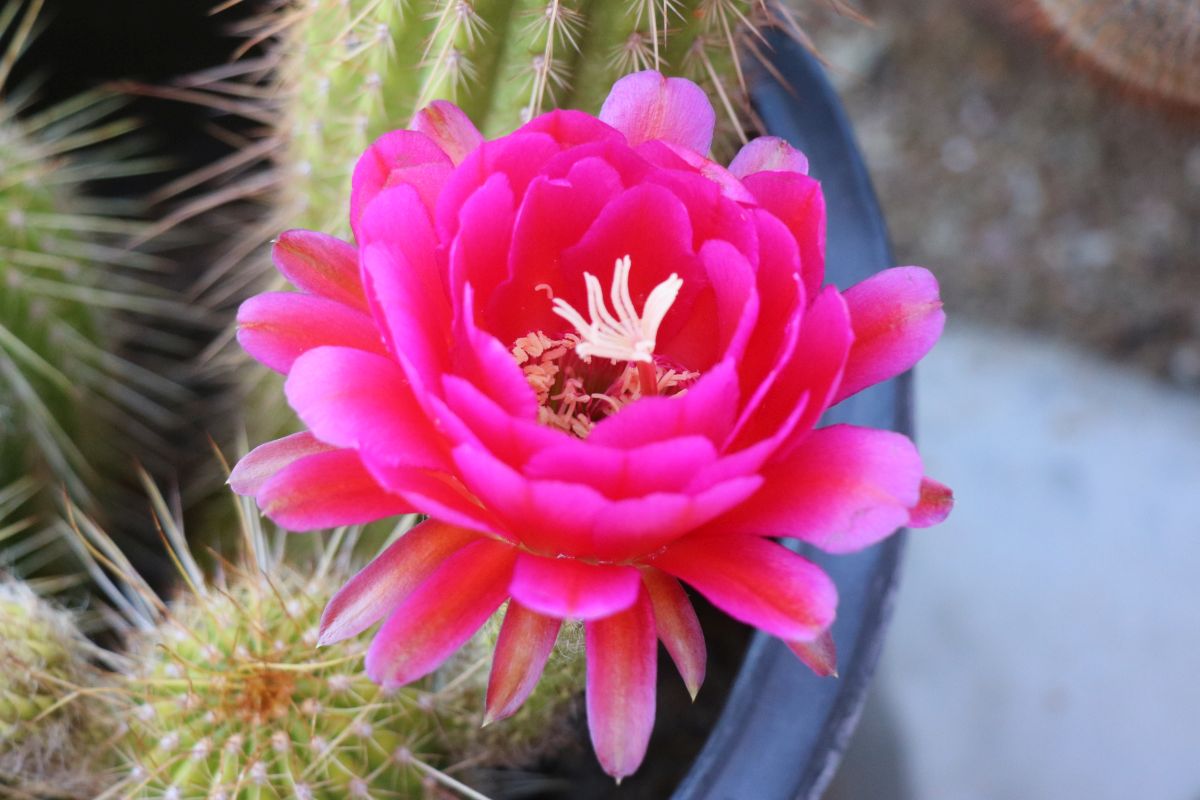 There are several pots in our courtyard containing Trichocereus Grandiflorus cactus (a.k.a. Cherry Red or Torch Cactus). We have been watching a few of the flower buds getting ready to open and today the first ones were out.
We acquired the "parent" cactus several years ago and at one point separated the "mother" from several "pups" which are now planted in their own pots in the courtyard. The image above is of a flower open on a "grandpup," or a second-generation from the mother cactus who is still getting ready to open her flowers.
Click on the image to enlarge. In addition to the one above, there were two more open on a first generation pup in another pot.
Update: 06/27 open flower . . .