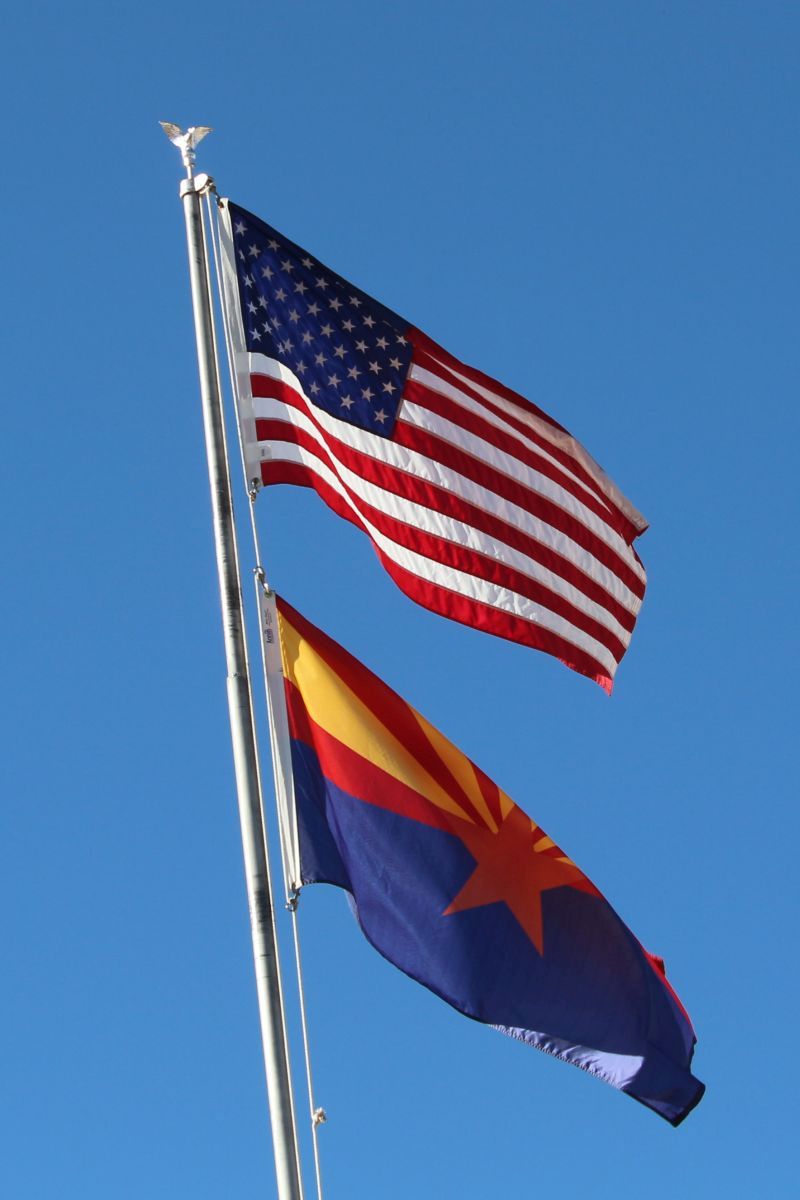 From The Patriot Post:
June 14 is Army and Flag Day, celebrating the anniversary of the founding of the United States Army on June 14, 1775, and the adoption of our flag by the Second Continental Congress on June 14, 1777.

Our flag is a beacon of Liberty, a symbol of hope for all people who "hold these truths to be self-evident, that all men are created equal, that they are endowed by their Creator with certain unalienable Rights, that among these are Life, Liberty and the pursuit of Happiness.

That to secure these rights, Governments are instituted among Men, deriving their just powers from the consent of the governed — that whenever any Form of Government becomes destructive of these ends, it is the Right of the People to alter or to abolish it…"

We American Patriots honor the history of our national flag and display it with pride. We believe those who denigrate our flag — and by extension our nation — deeply offend the honorable service of all who have defended our nation under its banner, and their families.
The (clickable) image above is our flagpole flying Old Glory and the Arizona State Banner above our little home in the desert. We proudly fly the colors most of the time and especially on the patriotic days like today, Memorial Day, Independence Day and the like. Our American Flag is made in the U.S.A. by Grace Alley and our Arizona Banner is by Annin Flags, also made in America.
The American flag is manufactured with actual embroidered stars and the stripes are sewn together; the binding is double-thickness and has brass grommets. The Arizona flag is made according to the specifications set by the state. We always have spare flags on hand to replace the old tattered ones (the desert sun and winds take their toll). We recycle the US flags with the American Legion who ceremoniously will burn them.
Congratulations to the U.S. Army on their 247th anniversary. Happy Flag and Army Day!