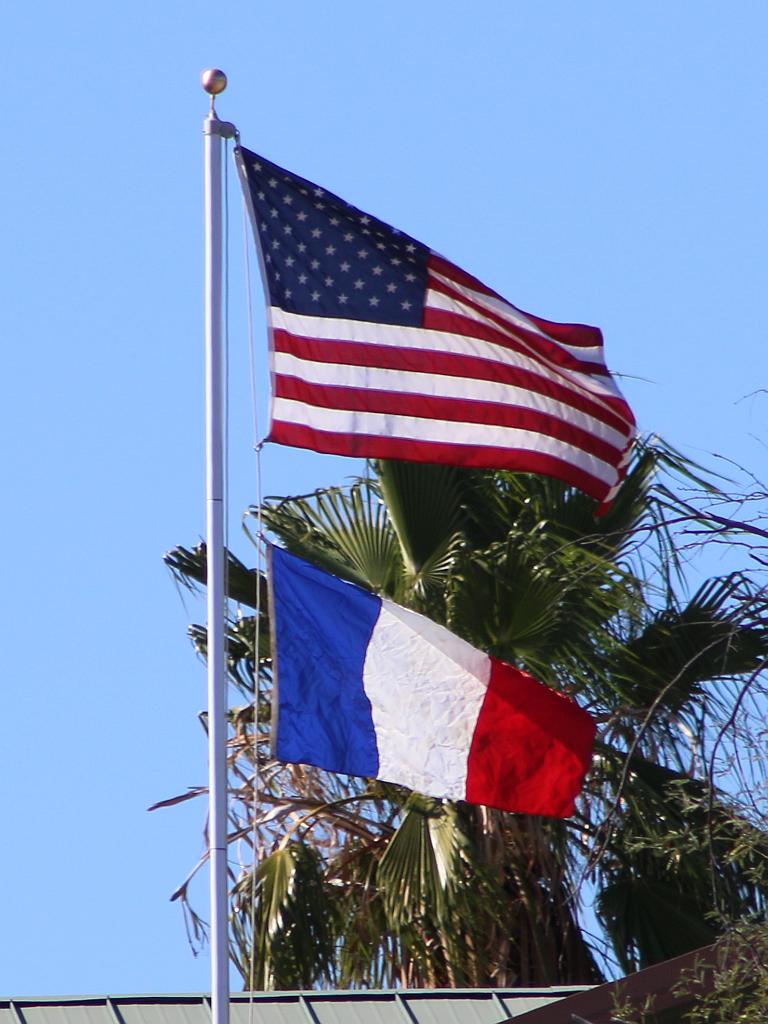 Our neighbor with French ancestry flew this display of colors today, apparently in solidarity with France after the recent Islamic terrorist attacks in Paris. We noticed it this afternoon and I took this image from our driveway using the telephoto lens. Click on the image to enlarge.
With regard to solidarity, I'm not a Francophile by any stretch of the imagination, but if French President Hollande goes through with his resolution to fight terrorists, then I'm all for it and believe the US should help. I also believe that the terrorism in France is not a local problem and will soon spread to other places in Europe and, sadly, to America.
The Executive Branch of the US Government, on its own accord and without permission of the Congress has ordered the relocation of "refugees" to New Orleans and other places stateside. That is just plain wrong. I read that Ted Cruz wants to stop Obama's illegal importation of terrorists, but I don't know how he expects to do that. I support the notion since there is clear evidence that some of the French Islamic Terrorists were originally "refugees."
Many of the pro-gun websites I frequent advise that wherever we go, we should all be carrying our guns all the time. That is nothing new for Damsel and I, but we will have to be especially vigilant for anything that smacks of potential terrorism. Unlike TSA and other politically correct government entities, we always have, and always will, profile people we encounter.