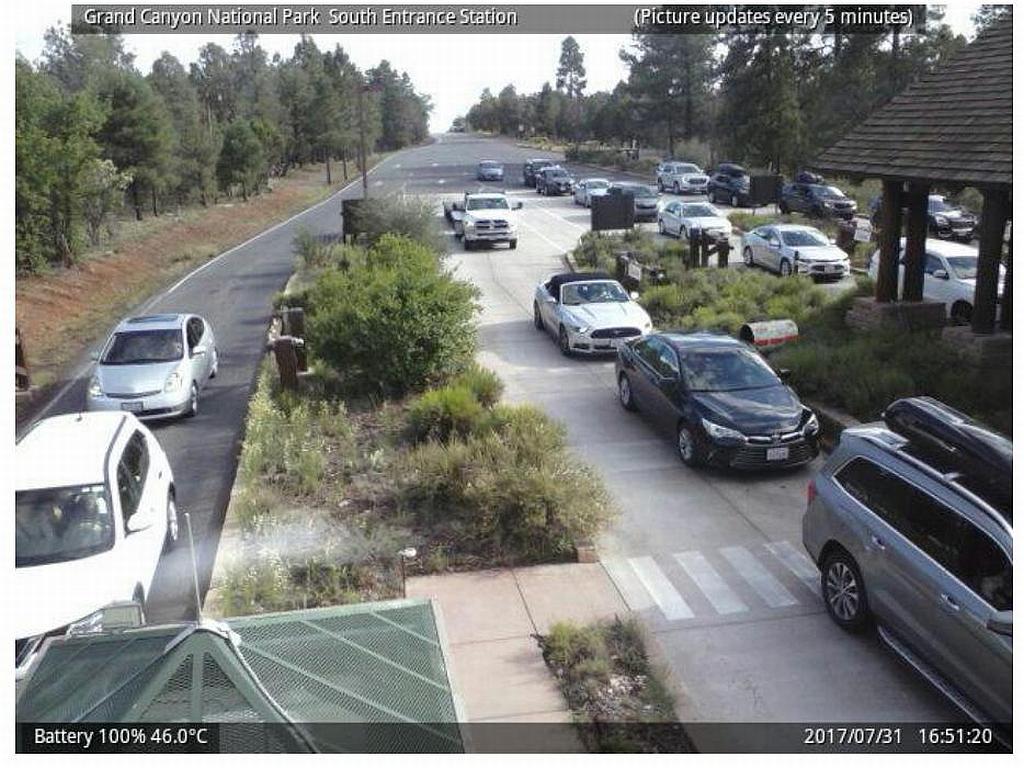 While browsing National Park Webcams, I found that the NPS at Grand Canyon had established a traffic webcam to evaluate arrivals at the park via the South Entrance on Arizona Route 64. Evidently, the NPS is concerned with the increase of traffic and visitation in not only Grand Canyon, but in other parks as well.
This is the blurb explaining the purpose of the experimental webcam:
We are testing a webcam to monitor the flow of vehicles entering the park at the South Entrance Station. Check the date and time in the lower right corner to make sure the image you are seeing is current.

Like other national parks, Grand Canyon has seen a dramatic increase in visitation over the last few years. The South Rim experiences crowded conditions during busy periods throughout the year, including spring break, summer, and holiday times during the fall and winter.
This experimental traffic count makes me wonder if NPS is considering a plan to require reservations to be made prior to entrance to the park. I can tell you from personal experience that the parks where we have recently visited can be overrun with people and vehicles.
At Grand Canyon last September, many of the turnouts for canyon overlooks had no parking spaces left for either autos or RVs. The main Village area was also very congested.
Click on the image to enlarge.
UPDATE: Out of curiosity, I looked at the South Entrance Webcam this morning (Saturday). My advice is to use the East Entrance on AZ 64 via US 89 at peak traffic times.
Permalink Comments off