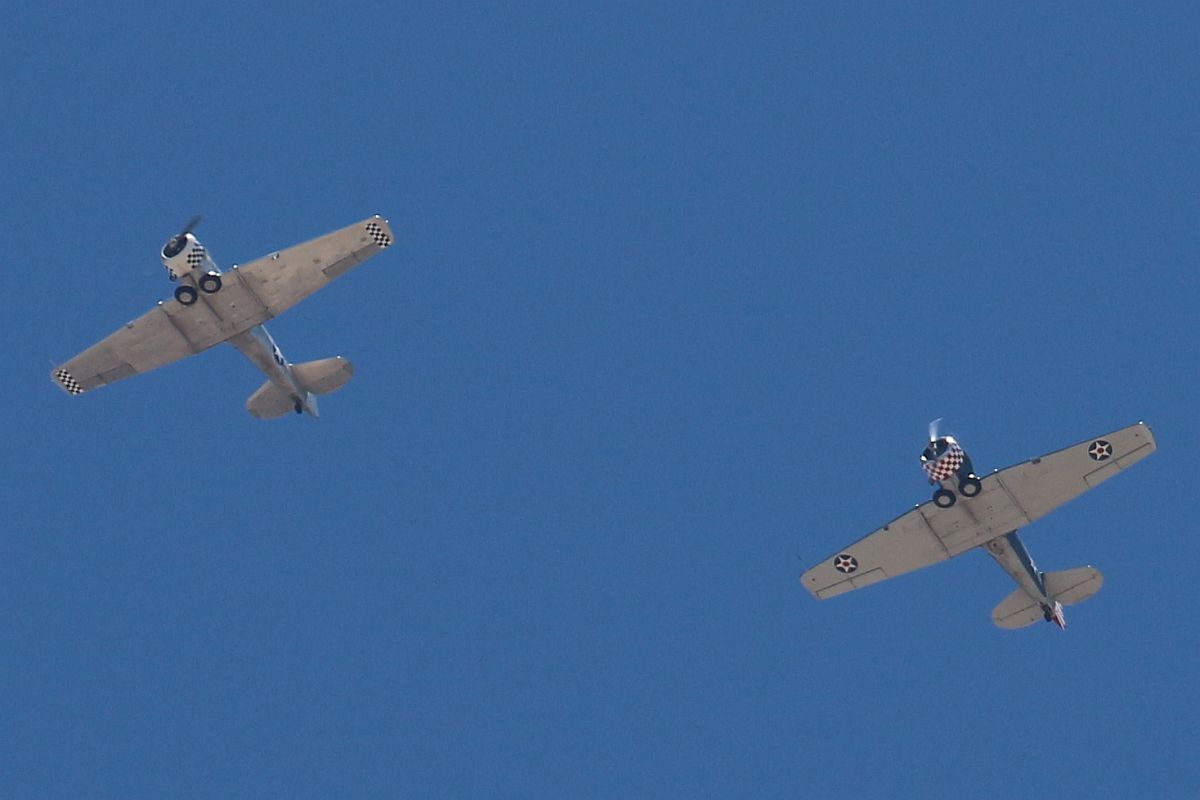 In the past, we have posted about Armed Forces Day on this blog. Our old home in K'Stan was located in a community that actually had an Armed Forces Day parade annually and we blogged about those back then. Well, today, there probably aren't any parades out there because of the dreaded COVID-19. That's a loss for them for sure.
The lack of parades, however, did not deter the intrepid airmen piloting the two North American AT6 Airplanes shown flying in formation above our Wickenburg home today. The resonant sound of the radial engines overhead brought us out of the house this morning and what a sweet sound it was to hear.
I managed to capture the above image of the high-flying planes as they passed over our place with the new 400mm lens. They were quite high, perhaps eight or ten thousand feet AGL. The planes made several passes over the area which was a delight to see these two nostalgic beauties as they transited the area.
We see that there have been several organized fly-overs in various places around the country, including the Phoenix area, but unfortunately not visible here. It is not known by us if this was an organized fly-over or just a couple of vintage AAF Trainers out for fun. Regardless, they were awesome.
We wish our Military Men and Women Godspeed on this Armed Forces Day and pray for their safety in harm's way. May God bless them and their families on this day.