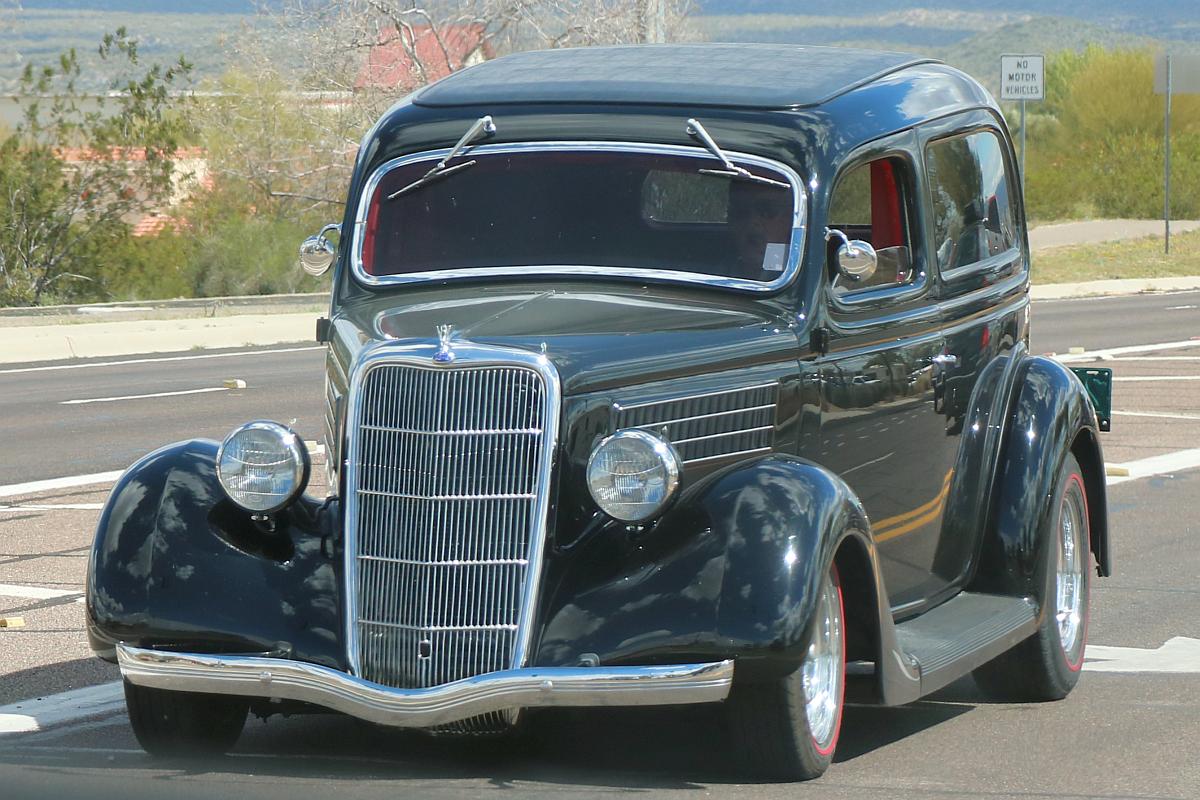 Damsel captured this photo of a classic old Ford V8 this morning on our way back from the "environmental services" facility (a.k.a. dump) on the west side of town. I saw this guy the other day when I was getting ready to leave the chiropractor's office. I had a camera then, but the classic went by before I could grab and shoot. I'm glad that we saw it again today. It's a beauty.
We went to the dump to dispose of a mattress that we bought when we first moved into the house. The mattress was our first place to sleep until we took our time to acquire the house furnishings as the first year here went by. Now, the 8-year old mattress has seen better days and needed to be replaced with a new one.
The new mattress is similar to the one we got for the RV last year. Same brand but a queen instead of king size. The new mattress is intended to help me get over the lower back problems I have been having since mid-February. The visits to the chiropractor have helped a lot, but we're still not a hundred percent on being able to function normally.
I've had back problems since I was a young man, but it usually would heal quickly and get back to normal, Not so, as a septuagenarian. It takes time and visits to the chiropractor now, but it will get better soon. And a new memory foam mattress will help too, I'm sure.