We let the dogs wake us this morning, which isn't exactly sleeping in, but we were rested enough. We spent the day relaxing again with an afternoon walk and venture into the souvenir shop where Damsel got a pair of earrings and I got a watch cap, both with the little green men thing going on – we are in Roswell, NM after all. See the image below.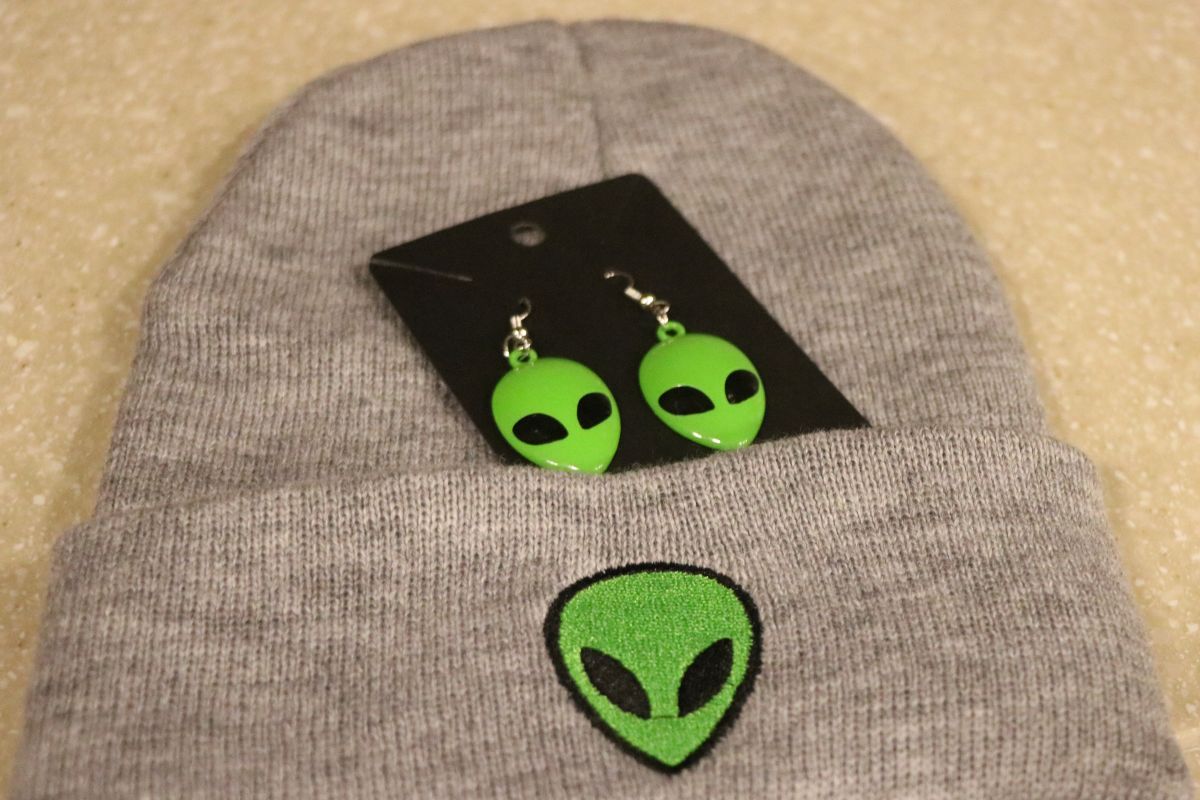 I did take a short work-break to clean some of the bugs off of the windshield – it takes a long-handled brush and squeegee to reach up the 12 feet to get to the top.
Tomorrow, we're off again, heading southwest and winding up in Deming, NM for the next couple of days. Our route takes us by the White Sands National Monument and we may pull in there for some photo ops and to walk the dogs.