I took a break from our usual Saturday activities at home to visit with the Hassayampa Amateur Radio Klub at their Field Day site in the Garcia Schoolhouse near Old Downtown Wickenburg.
The American Radio Relay League (ARRL) Field Day is an annual event in which amateur radio clubs and individual amateurs can participate to demonstrate their emergency communications capabilities.
I took my camera and got a few shots of the operation; there were three stations working in the schoolhouse. The first station seen in the (clickable) image below is the CW station, or communications via Morse Code. I am surprised that having been off the air for a while that I could still copy the Morse callsigns and text in my head as I listened.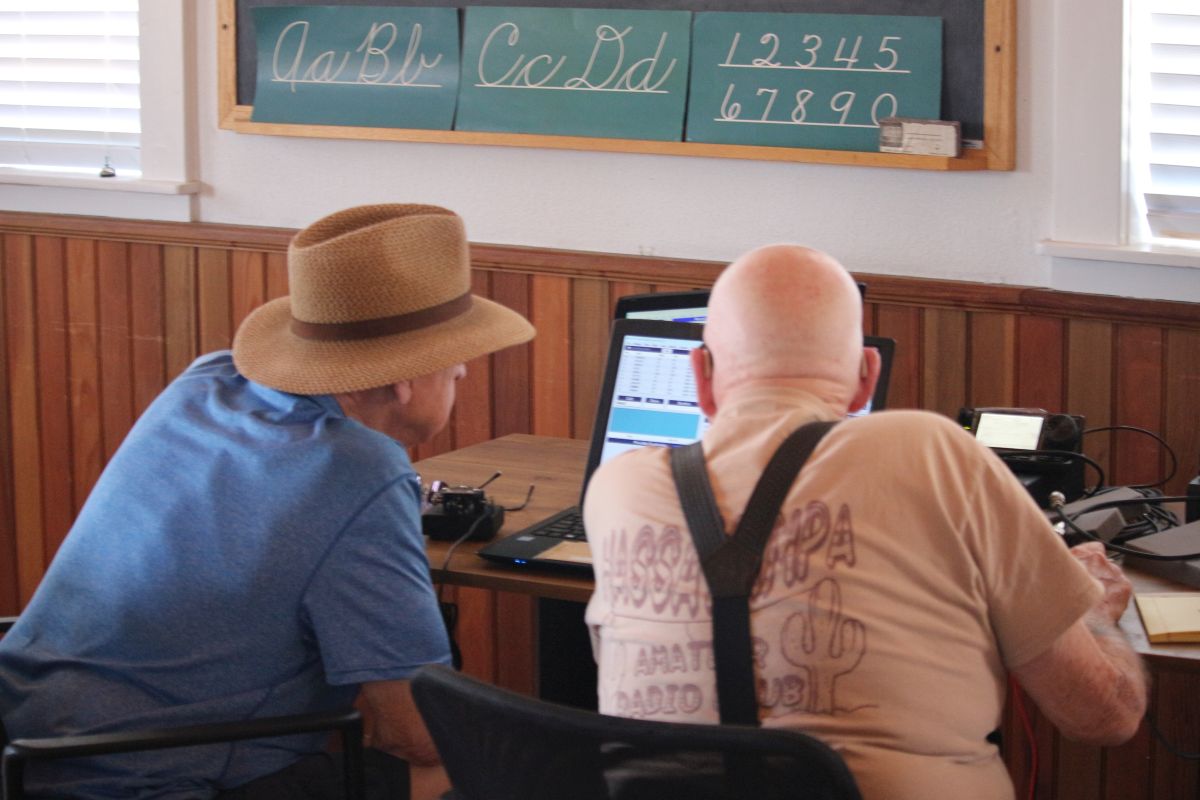 The next station seen below is a digital modes station; there are several digital modes available and they all work to transmit text or possibly images via a computer interface.
The third and final station is a voice mode station that probably is using a popular voice mode called Single Sideband (SSB).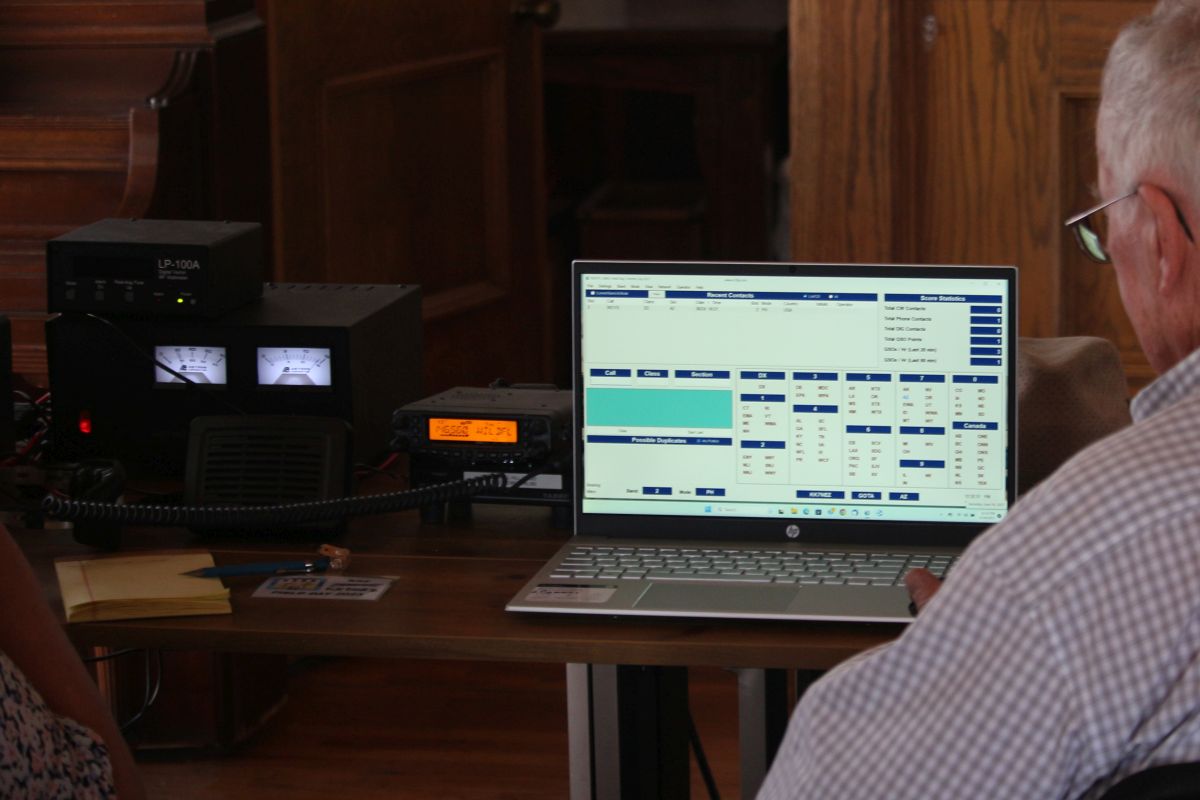 All of the stations had a computer on the side to perform the logging necessary for the contacts made. Logs are submitted to the ARRL which issues awards to contest winners in the various categories.
I have to admit that I thought about getting back on the air, but some matters related to home repair will have to take precedence. More on that situation at another time.