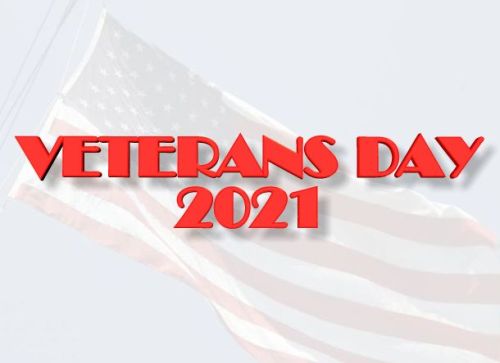 I would have posted about Veterans Day earlier but – you know – the thing. Let's Go Brandon.
Seriously, Damsel and I grocery shop on Thursdays and that sort of thing has to take precedence.
We do honor to our Vets today for their service to the country and her citizens. We cannot thank them enough for their sacrifices. We also thank their friends, families and loved ones for supporting them as they go off to wherever and whatever. We support and pray for the bereaved when their service person does not return
I can say that I am proud that I am a veteran of the US NAVAL RESERVE and did my three years of active duty in Millington, TN at the Naval Aviation Electronics School and after school served as an Aviation Electronics Tech at the US Naval Missile Center at Point Mugu, CA. I was a line troubleshooter, shop repair tech and (the best part) an aircrew member flying on those rickety old air assets we had in support of the USNMC's mission. This was all it the same time the conflict was escalating in Vietnam. Fortunately, I mustered out of active duty prior to being shipped over to that mess.
All in all, My Naval service was more of an adventure than a chore. But, I accept that many of the missions over the Pacific Missile Range were a bit risky, given the age of the equipment (P2V Neptune Patrol Aircraft, H34 Helicopters with Wright Cyclone Radial Engines, R4D a.k.a. DC-4 Transports, etc.). Hours of boredom punctuated with moments of sheer terror.
The last thing I will say about Veterans is that I, both brothers, our Dad and one Grandfather and Damsel's Dad were all Navy men. According to my Ancestry Family Tree, our lineage shows many Veterans having fought in wars, e.g. WW1, The Spanish American War, Indian Wars, The Civil War (both sides) and the Revolutionary War.
Between Veterans Day and Memorial Day, we celebrate and honor those that served in the past, those presently serving and those who will serve in the future.