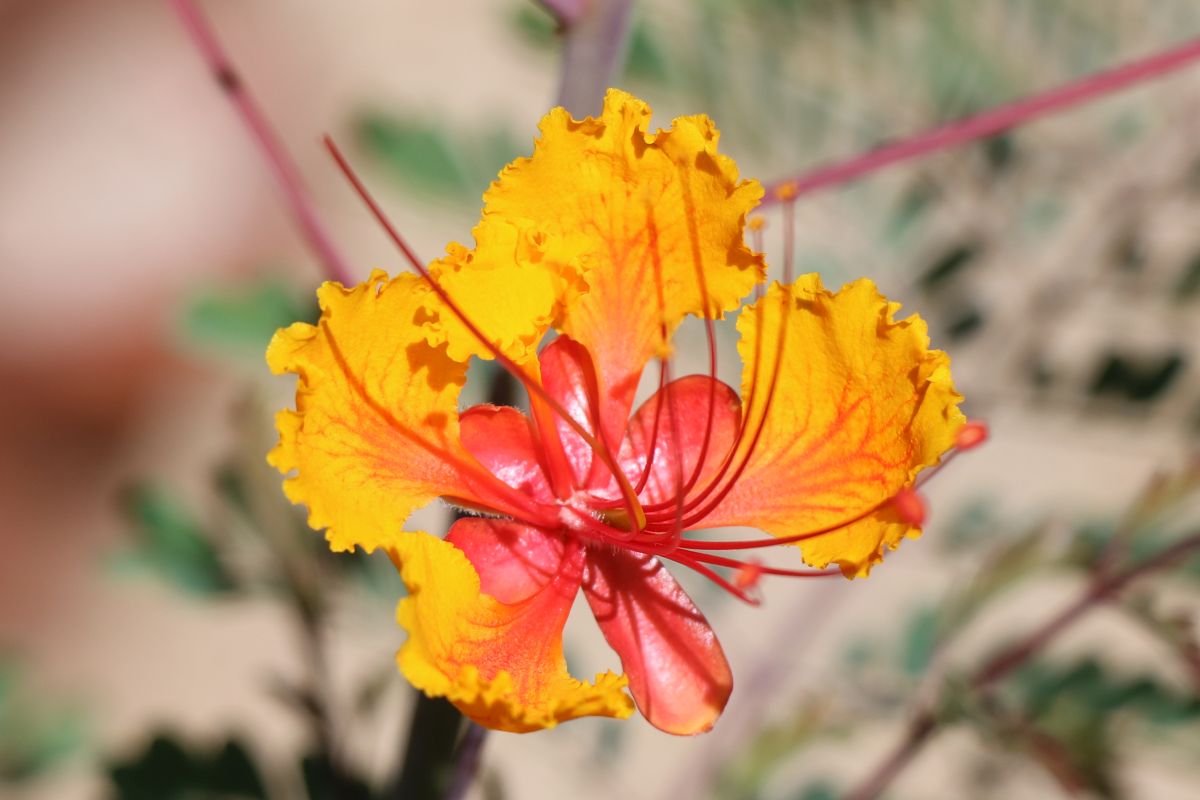 Today, the first few of the colorful Red Bird of Paradise flowers opened in our courtyard this morning. These flowers (a.k.a. Pride of Barbados) will be opening until fall. We have three of the Red Bird shrubs in the courtyard, so there should be plenty of color throughout the summer.
More about these shrubs from Texas Superstar:
Pride of Barbados (Caesalpinia pulcherrima) is an evergreen shrub or small tree in frost free climates. The plant is usually tall, growing large even after freezing to the ground the previous winter. The leaves are fern like. Pride–of–Barbados has incredibly showy blossoms of orange and red. The individual flowers are bowl shaped, 2–3 inches across, with five crinkled, unequal red and orange petals, and ten prominent bright red stamens. The striking orange red flowers are an attention grabber!
The flowers get a lot of visits from butterflies, bees, sphinx moths and hummingbirds. We have seen these and more browsing the flowers throughout the summer. The sphinx moths mentioned above usually show up around dusk since they are mostly nocturnal.