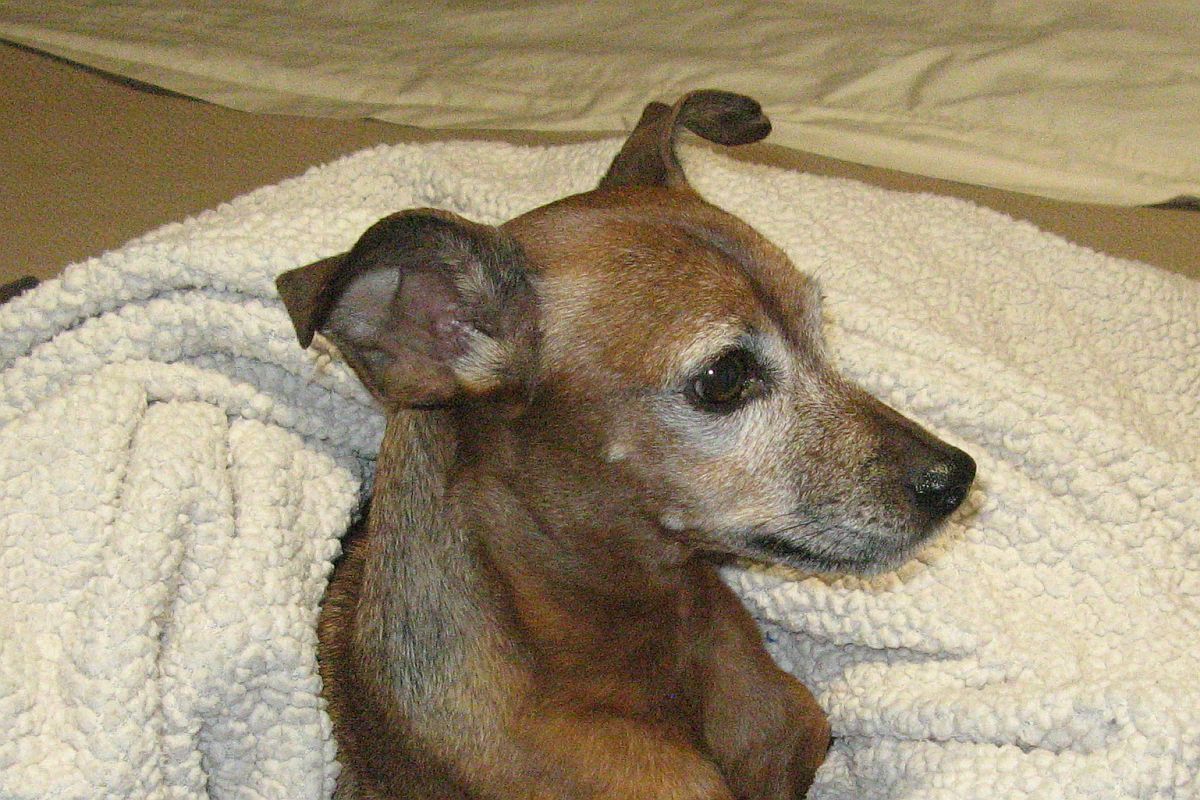 First of all, Happy Birthday to our beloved Beethoven (a.k.a "Bay Bay") who is ten years old today. He is the youngest of the two Miniature Pinchers that run our household. We adopted him about eight and a half years ago and, needless to say, is a beloved family member.
Image – Bay Bay at Ten – Click to enlarge
Spring months bring a flurry of birthdays and such to our household and the family in general. Between now and the end of April, birthdays for all three of our granddaughters and one great granddaughter will occur. Moreover, we will probably have another April birthday this year as our middle granddaughter is expecting another little sister to her three year old on her 27th birthday. That will make a total of four great grandchildren. And tomorrow is the 24th birthday of our youngest granddaughter, who is engaged to be married at a date not yet known to us. Perhaps in June.
In other events, we are expecting a call from the Vision Center where both Damsel and I had our eyes examined and ordered new glasses. They typically are ready after a week or so and we will be making a second trip down to the valley (about 35 miles distant) to retrieve the new eyewear.
The outbreak of the COVID-19 pandemic is being reported ad nauseum by the FakeNewsMedia© who blow it out of proportion mainly to discredit President Trump. The Media and Democrats (repeating myself) couldn't give a red rodent rectum about the victims of a pandemic and merely use it to try and make the administration look bad – Trump Derangement Syndrome.
In the business news, the misreporting of the virus story has spooked investors to the point where our holdings in mutual funds have declined considerably, but not to the point of despair. We're looking at it as an opportunity to eventually get back to where it was before because the distributions will now buy more shares at a discounted price. We remain solvent.
Our desert home is showing signs of spring already. There are flower buds appearing on many of the native and imported cacti around the yard. We were supposed to get some rain today, but currently it is sunny with no echoes visible on the radar in our vicinity. Although it will remain cool today thanks to a frontal passage, we will be expecting highs in the 70s later this week. We wish everyone (including ourselves) a nice, early spring.