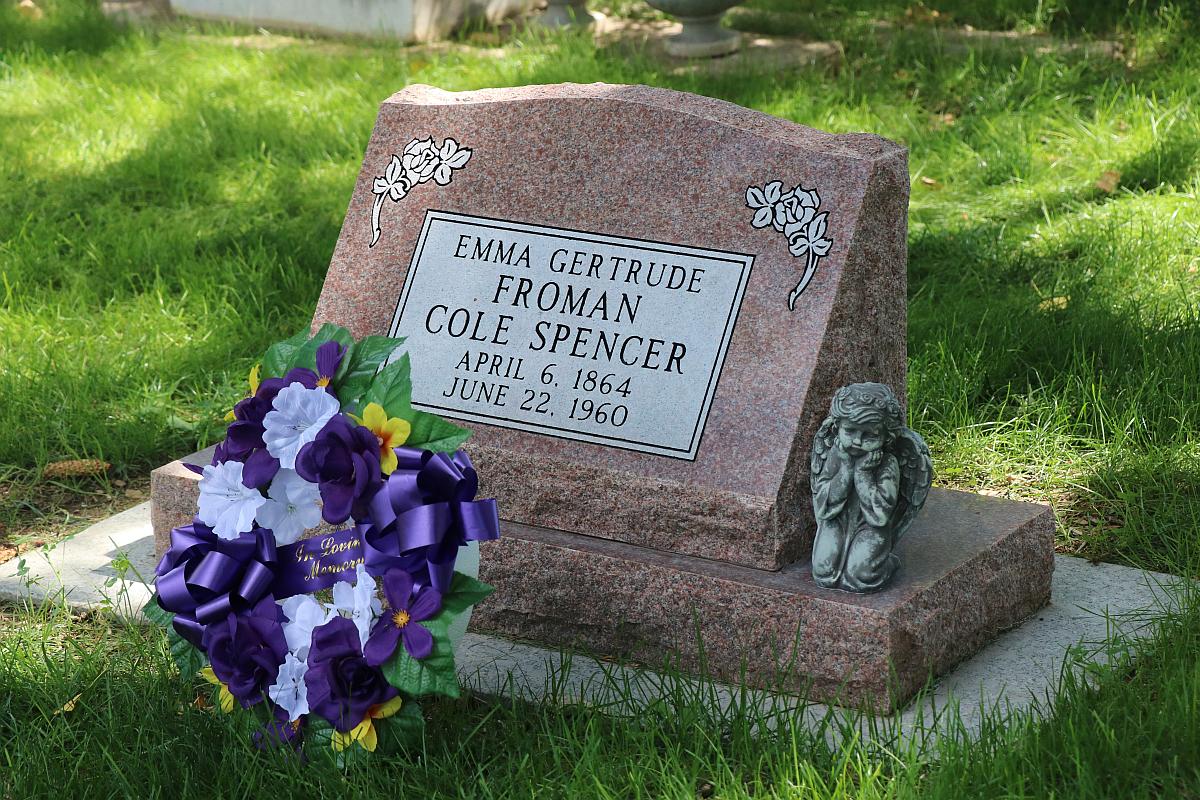 Today is the day we visited Cedar Cemetery in Montrose. Cedar is the resting place of my Great Grandmother and her mother (my G2). G1's youngest brother, one of my Great Uncles is also buried here. Damsel and I placed wreaths on their graves today and took some photos.
Of special interest to us was the headstone pictured above. We were here two years ago and found that there was no monument for my Great Grandmother who passed in 1960. For over five and a half decades, she was in an unmarked grave.
Last year, Damsel and I contracted with a monument company in Delta, CO, about 20 miles north of Montrose, to place the marker shown above. We had seen photos of it before, but now that we're here we know the monument company did a great job. We left the cemetery with a feeling of great satisfaction.