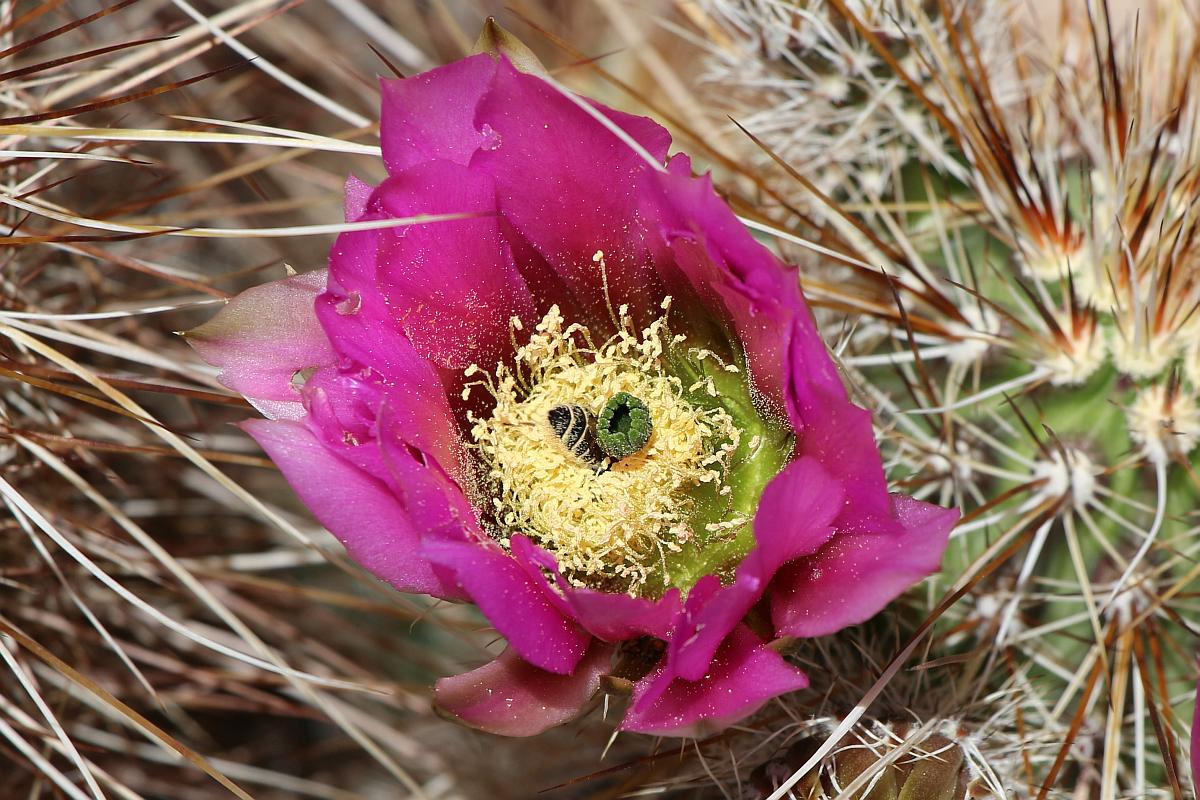 Now that the cactus flowers have started to open here at the homestead, the bees are out in force. I took this shot of a honey bee with its head, thorax and wings buried in the stamens of a hedgehog flower out front. The bee was burrowing down to gather nectar at the base of the stigma, I guess. Click on the image to enlarge.
Damsel and I have been out in the yard over the past couple of days taking photos of the recently opened flowers on both the beavertail cacti (opuntia basilaris) and hedgehog cacti (echinocereus engelmanii). There are flower buds forming on other cacti in the area and we will look forward to getting more images of those when opening.
The weather is quite pleasant this afternoon with light breezes and 93° temperature. The forecast is for more of the same tomorrow and then cooler at the end of the week with a 20 percent chance of precipitation. Gotta love the Arizona springtime weather!