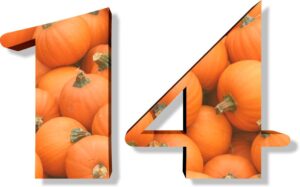 These various anniversaries seem to be coming faster and faster. Perhaps it's just my imagination, but it seems like we just celebrated thirteen years of retirement! Tempus Fujit!
Our goals that we set a year ago never seemed to come to fruition; we were supposed to take the RV on a shakedown cruise and never got to it. We were too busy enjoying retirement I guess. Anyhow the plans for the cruise have changed and we're going to head out soon. We had the Diesel shop inspect everything and got new tires for the trip. It should be fun. See our Eclipse Countdown Page for a preview of one planned destination.
During the next year, we have a loose plan to visit the homelands of some of our ancestors. We have traced our lineage back to the 6th great grandparents in some of our family trees and wish to see the places where they farmed, built homes and lived their lives as pioneers. It should be interesting and inspirational.
And now, as we head into our fifteenth year of retirement (25th for Damsel), we thank God for our good health and plan to ask His blessing on more of the same.