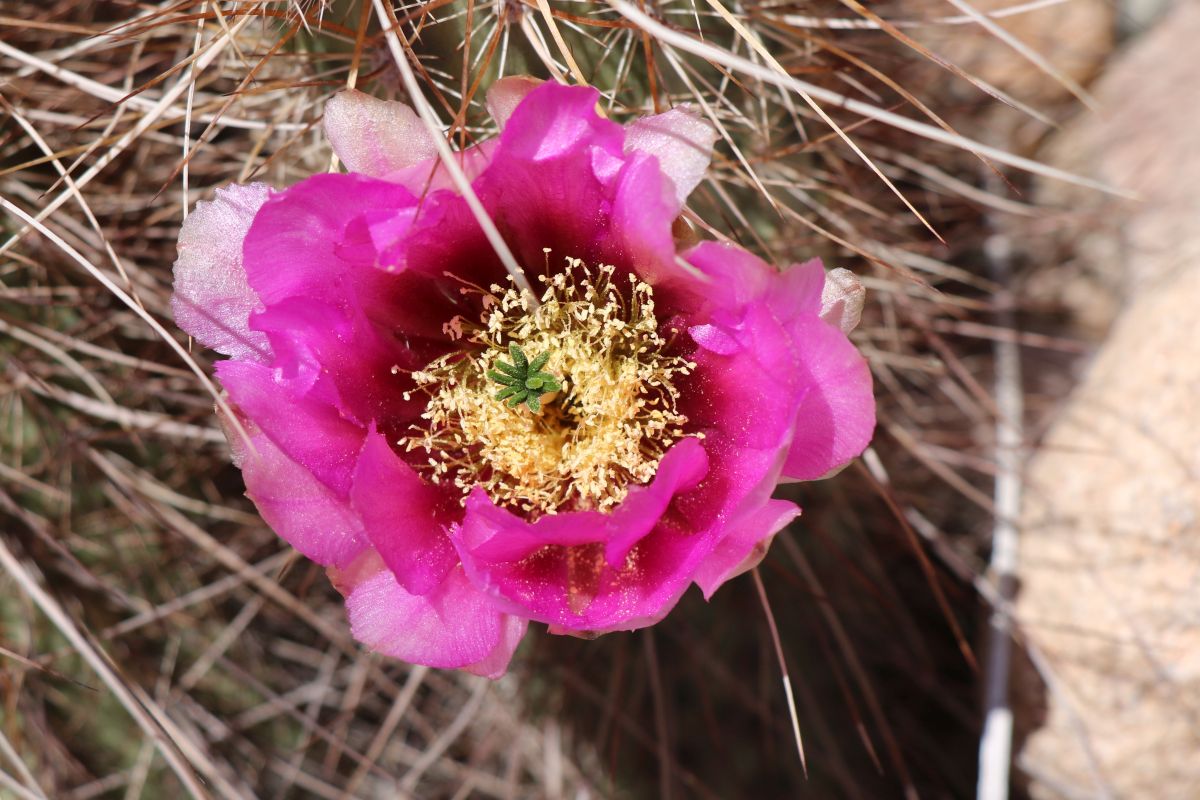 Actually, not the first ones*, but this is the first to open on the native cacti around the yard. Damsel took this photo of one of two flowers that were open today on a hedgehog cactus in front of the house.
From Wikipedia
Echinocereus is a genus of ribbed, usually small to medium-sized, cylindrical cacti, comprising about 70 species native to the southern United States and Mexico in very sunny, rocky places. Usually the flowers are large and the fruit edible.

The name comes from the Ancient Greek echinos, meaning "hedgehog" and the Latin cereus meaning "candle". They are sometimes known as hedgehog cacti, a term also used for the Pediocactus and Echinopsis.
The article at Wikipedia lists most of the species of hedgehog cacti, but we're not sure of which one this cactus belongs to. Click on the image to enlarge.
*There are several store-bought cacti in planters around the courtyard and other places which have already produced tiny flowers in 2022.