While the image above has nothing to do with it being a holiday, it reminds us of the constant array of natural wildlife that we observe here in our little corner of the Sonoran Desert. This is a male of the species Cardinalis Cardinalis or Northern Cardinal perched in our mesquite tree on the little hill behind our RV Drive. Click on the image to enlarge.
Back to the Labor Day topic – The holiday supposedly honors the work done by labor unions to improve life in America. Personally, I believe Americans in the workplace determined to do a good job, regardless of their affiliation with a union, are responsible for the success of our nation. During my careers in Aerospace, Electronics, Aviation and the Navy, we have observed good productivity regardless of the presence of a union in the workplace. Actually, my experience with unions has shown that productivity is decreased by some of their rigid rules in the workplace. YMMV.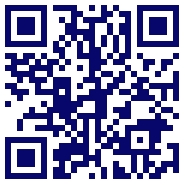 Changing the subject, have you made your comments in opposition to the ATF's unconstitutional proposed rules for Pistol Stabilizing Braces? The Puppet in Chief's flunkies have proposed to change the definition of sporting pistols with braces to "Short Barreled Rifles." The rule, if adopted, would make up to 40,000,000 owners of Pistols to register them and pay the $200 NFA tax. Please go to this GOA website and make your comment in opposition to the rule. Note that while many are not affected by this rule change, that the ATF will likely continue down the path of making legal rifles and pistols similarly NFA items. This and the previously issued NPRM about homebuilt firearms cannot become enforceable. Just do it. The GOA site makes it a simple two minute job to oppose this unconstitutional rule. The QR Code at the right takes you to the GOA link.
In other news, I have been diagnosed with an inguinal hernia. I will be having that surgically repaired in a few days, so your thoughts and prayers are appreciated.
Meanwhile, the Labor Day festivities here will be including Grilled Tri-Tip Steaks while Damsel is providing the Baked Beans and 'Tater Salad on the side. We hope you enjoy your holiday as much as we will enjoy ours.