For the next couple of nights we're camped at Goulding's Campground at the foot of Monument Valley. The view from the campground is shown above (we actually have to walk a couple of hundred feet from our campsite to see this). But the campground is beautiful itself surrounded by cliffs and red rock formations.
Our campsite is a little more reasonable than that of last night. We're in a spacious pull thru with trees, a picnic table and all the shore power, water and sewer hookups.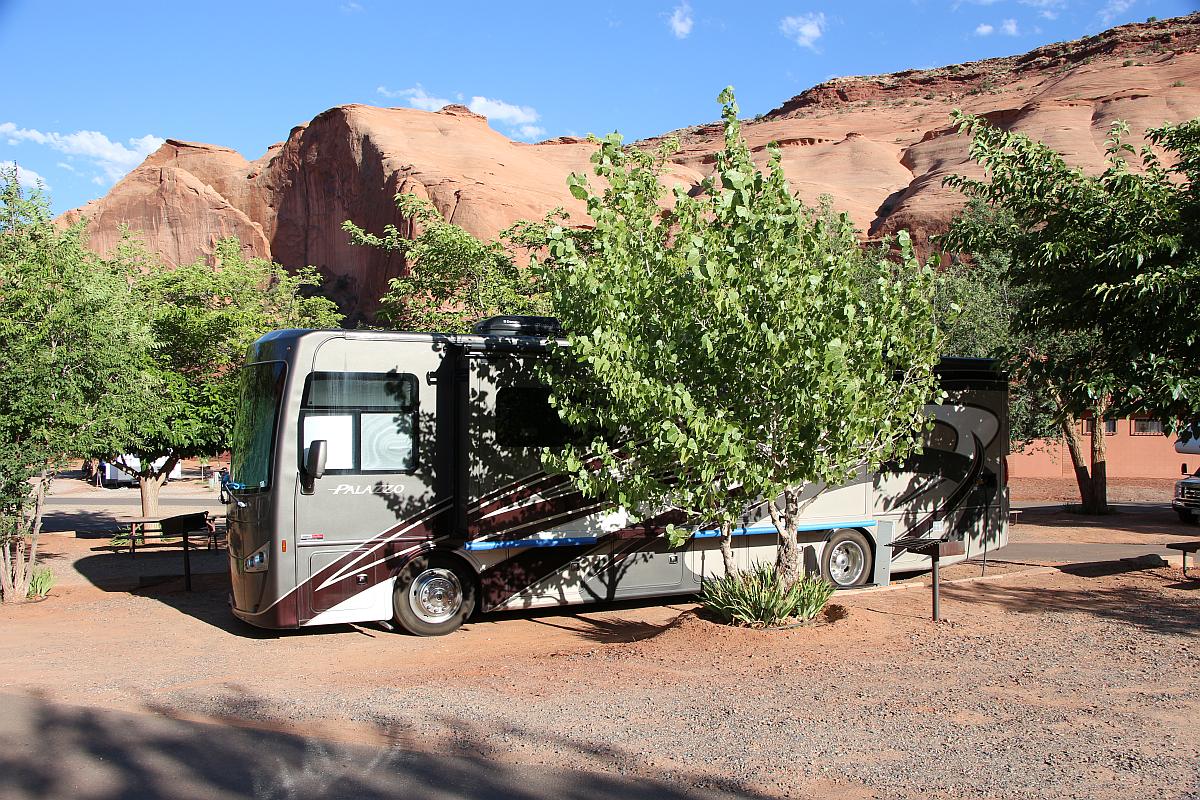 Even though it is early in our proposed journey, we are suffering from a couple of minor drawbacks. Foremost is that the automatic leveling jack system which was working perfectly at home has now decided to stop functioning. We can live with that since most campsites are fairly level and we can live with a little tilt. Other problems include the DVD player, which failed to function last night when we wanted to put on a video. We wound up watching the DVD on one of the computers.
Problems aside, we are here to relax and enjoy the scenery. Damsel wants to go to the main hotel complex down below to do some gift shopping and such. She will be enjoying that for sure. I'm enjoying the peace and quiet (not that at home is otherwise) but away from the retirement routine.