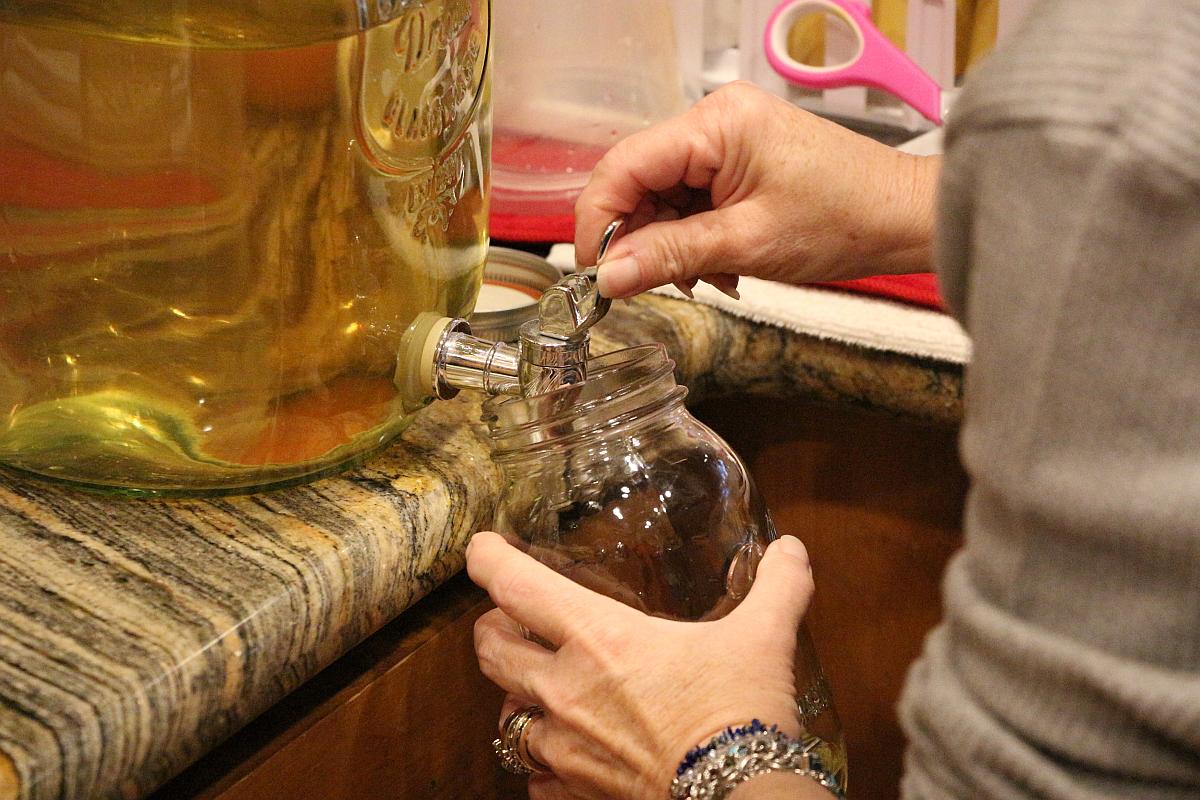 Today was the day for bottling (Mason jars, actually) the finished Limoncello product that Damsel put away last December. The intermediate step was completed to remove the lemon rinds and add sweetener in January, so after maturing, the product was finally ready for putting up today, if not in bottles but in Mason Jars.
Image: Damsel dispensing the finished limoncello from the big brewing container to a mason jar. Click on the image to enlarge.
I don't have any photos of this year's lemon harvest in late November, but it was certainly as large as the haul we made in the lemon harvest of 2015. Our little dwarf lemon tree has reliably produced since we put it in the "Orchard" in 2011.
From Wikipedia:
Limoncello is an Italian lemon liqueur mainly produced in Southern Italy. In northern Italy, the liqueur is often referred to instead as limoncino. It is also a popular homemade liqueur, with various recipes available online and in print.

Although there is debate about the exact origin of the drink, it is at least one hundred years old
Visitors to our humble abode are usually given one or two bottles or jars of our brew. We also carry some with us when we're on the road in the motorhome to give to friends and acquaintances. Sorry, we can't ship it since it's against USPS rules and other carriers don't want it either. You will just have to come and get it or wait until we drive by for a visit.