I know that this post is a few days late since we enjoyed this Holiday dinner, but here it is regardless.
For many years, we have had a New Year's Day dinner tradition of serving up a great batch of ham and 15-bean soup with a nice bakery roll. It seemed to us that a hot bowl of soup would be an appropriate meal for the usual cooler weather at this time of year. This year, however, we both are on a low-carbohydrate diet that (unfortunately) excludes legumes and bread. Our holiday tradition needed to be changed.
Well, since meat has no carbs, we would prepare a roast of some sort. We decided on having a popular roast of beef tenderloin using a Chateaubriand recipe.
Preparation for the dinner starts at the butcher shop. We bought a whole beef tenderloin on sale (≈$40) and had the butcher cut it to order. We put a bunch of tenderloin steaks (Filet Mignon) and various other pieces of the tenderloin in the freezer. We had the butcher cut us a pound and a half roast from the center of the tenderloin which would be used for our Chateaubriand.
At home, the preparation was pretty simple; sear the roast in butter and extra virgin olive oil using a cast iron skillet. Reserve the pan drippings for the sauce later. Place the seared roast on a rack over an oven pan and coat with herbs and seasoning per recipe. Roast at 375° until a temperature probe in the center of the roast reads 125°. Transfer the roast to a cutting board, cover with foil and let rest for 10-15 minutes. Slice and serve the roast drizzled with the sauce. Add some lo-carb side dishes.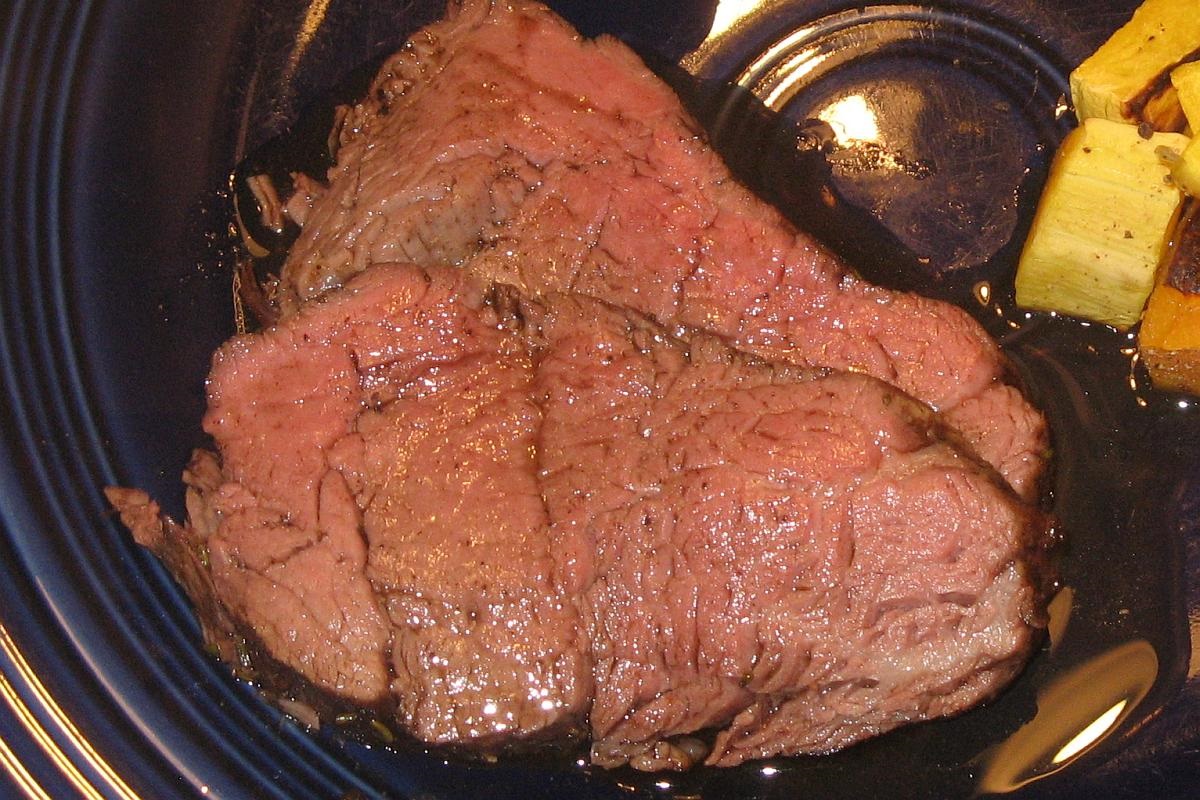 So there it is – our revised New Year's Day dinner tradition – Chateaubriand. Click on any image to enlarge and try not to drool on your keyboard.