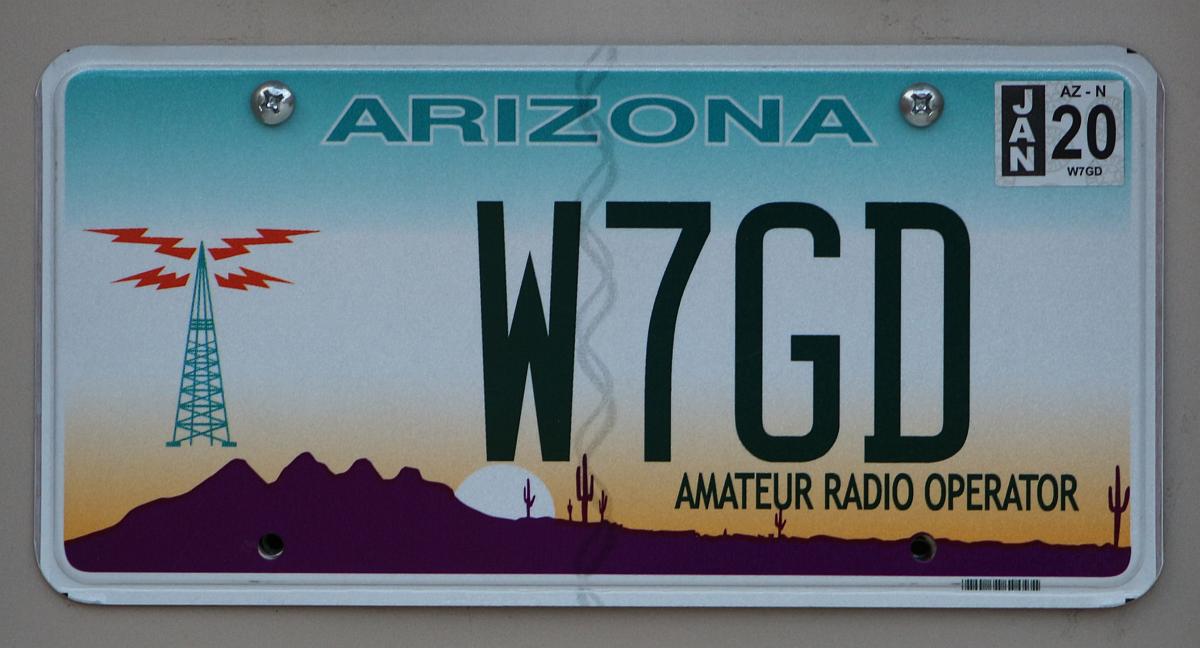 That was a pretty fast turn-around! I ordered the new plate 29 days ago and it was already in the PO Box this morning. The lady at the MVD that took the order said about 30 days while the literature on line said six weeks. Regardless, it's here and already mounted on the Motorhome.
They only issued a single plate because AZ doesn't require a front license plate. I think I can get one for the front of the RV, though. I will check on-line and see if that is possible.
We won't be able to show off the new plate until springtime because we're not going to go on our planned trip to Colorado until the weather changes. Maybe we will have some other place to go in the meantime, but we're not planning on anything yet.
So, there ya go . . . a good-looking ham radio call plate on a good-looking Motorhome. Click on the image to enlarge.