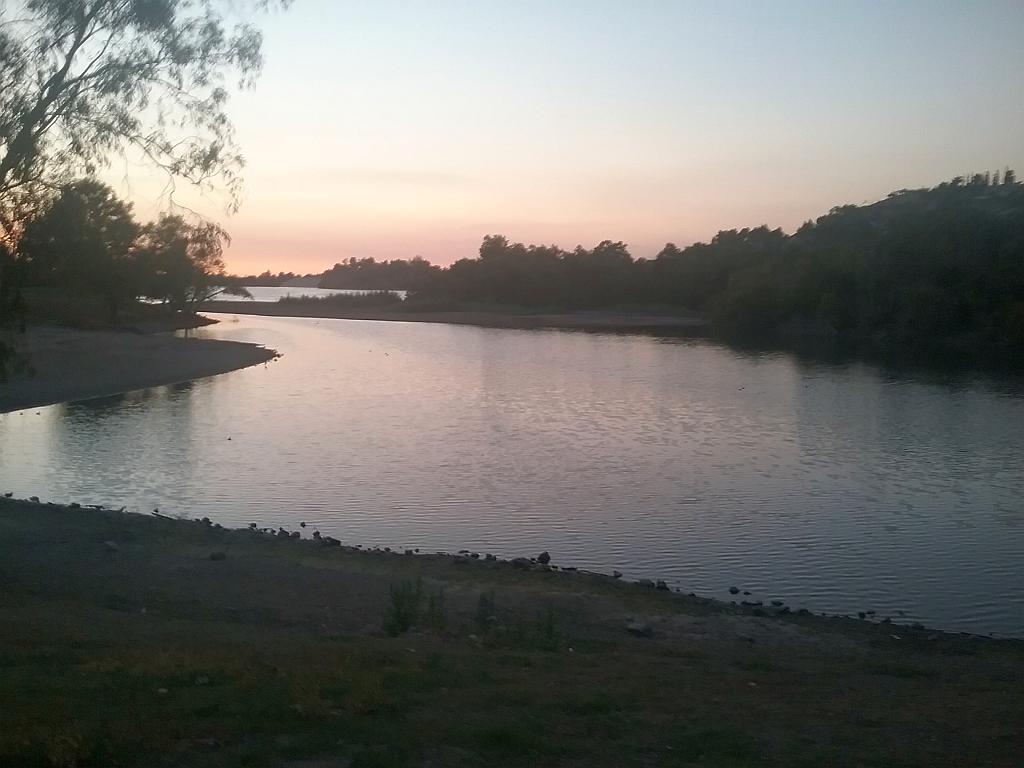 We are camping at East Shore RV Park in San Dimas, CA. This is a very large campground right in the middle of the Inland Empire area of Los Angeles County. The campground is located near the Pomona Fairplex and Bonelli Regional Park and although surrounded by freeways and in close proximity to Brackett Field airport, you would never know it is there just passing through the area.
We're camped here because it is in close proximity to our grandson (and his folks) and we're taking the opportunity to visit with them on our way to the Northern California area where we will celebrate Thanksgiving with another branch of the family.
The image is a cove along the shoreline of Puddingstone Lake, immediately adjacent to the campground. Click on the image to enlarge.