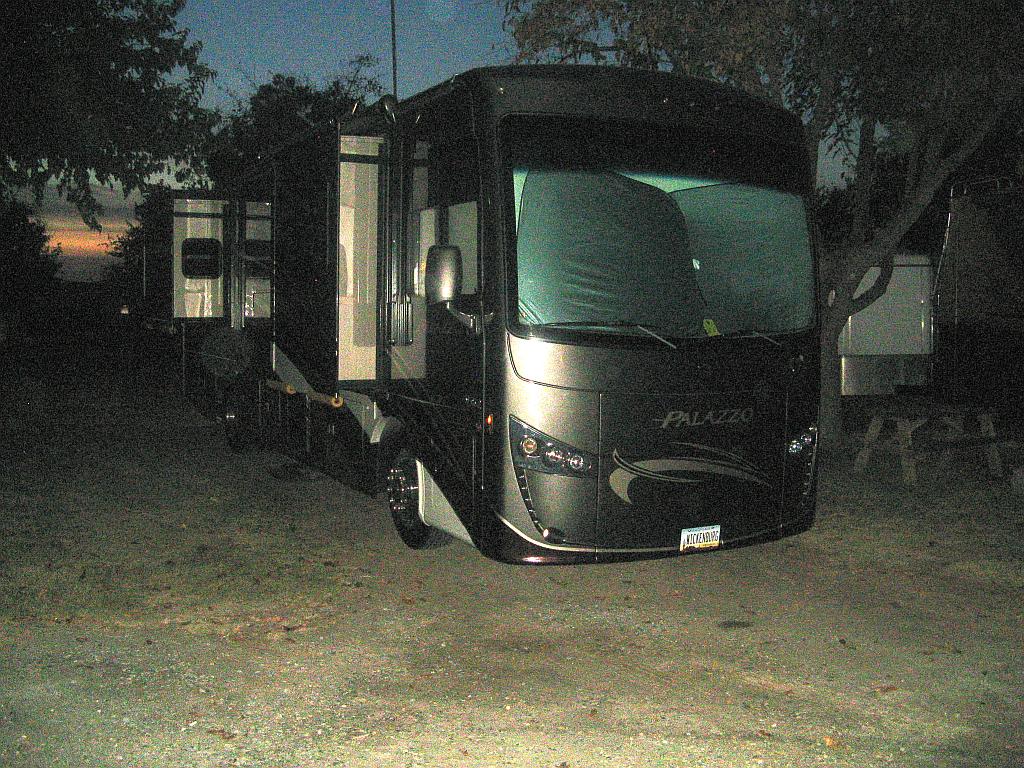 Tonight, we are camped at the Visalia KOA near CA SR 99 but we are actually closer to Goshen, CA. We camped here last April on our way to visit family in Northern CA.
As was the case last April, we will continue up the road to Damsel's sister's place where we will remain over the Thanksgiving Holiday. At some point in time during that stay, we will take a day trip up to Wine Country where our latest great grandson is waiting for us to meet him.
We're still planning what route to take home after the holiday. Today, our route took us through some very high traffic areas through the Los Angeles area. One of those is quite enough exposure to that traffic level for the excursion. We will consider a lighter traffic route for the return.