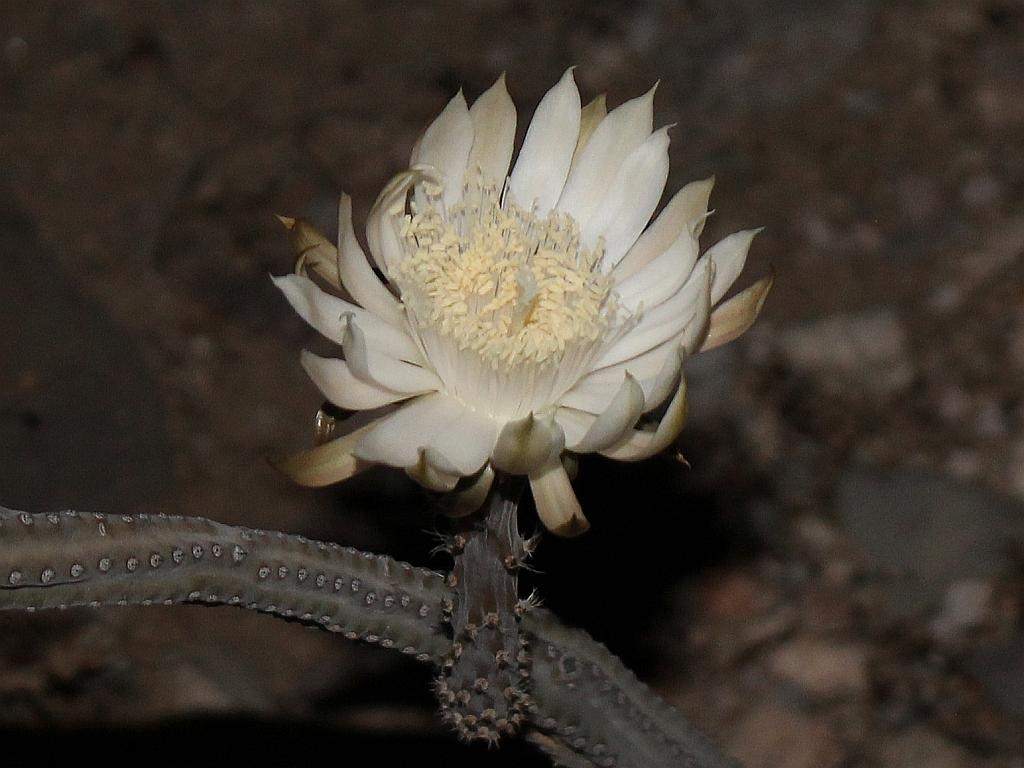 We have been waiting for the last bud to open on the Queen of the Night cactus (Peniocereus greggii) across from our driveway. There were two buds, but one came and went already before we noticed. We managed to get this shot last evening after nine PM local time after watching the ISS fly over. Click on the image to enlarge.
There are several p. greggii growing in the wild around the property. We also have one cutting that we have growing in a pot in the courtyard. Only a couple of the cacti are accessible at night which is when the flowers open.
The cutting in the courtyard finally has shown us a new branch and we are hoping that we will be getting flowers on it too. That is not likely this year, but we will be keeping watch on it.