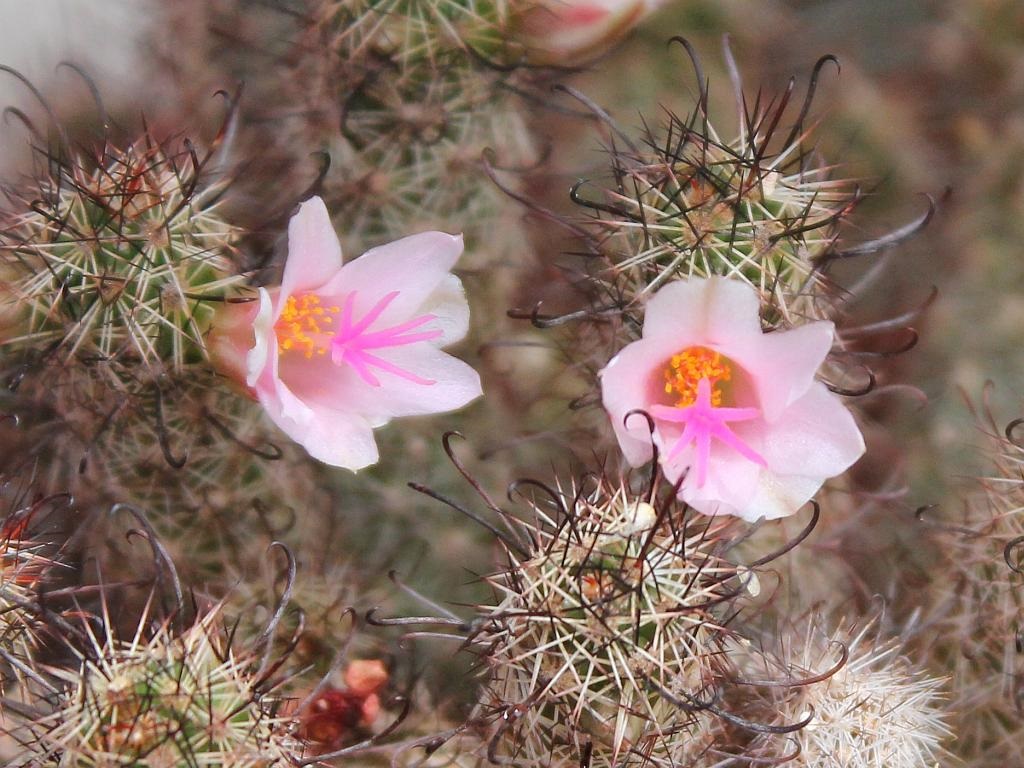 Both of these cacti have open flowers today. On top, open in the back patio area, is a local native mammillaria sheldonii fishhook cactus we rescued from a construction area down the road a year or two ago. Below, open in the courtyard out front is a mammillaria yaquensis fishhook cactus that was a gift from our friend Crotalus.
Click on either image to enlarge.
Update: Crotalus advises us that the top panel specimen might actually be mammillaria tetrancistra. The one we quoted above typically is found only in Mexico.