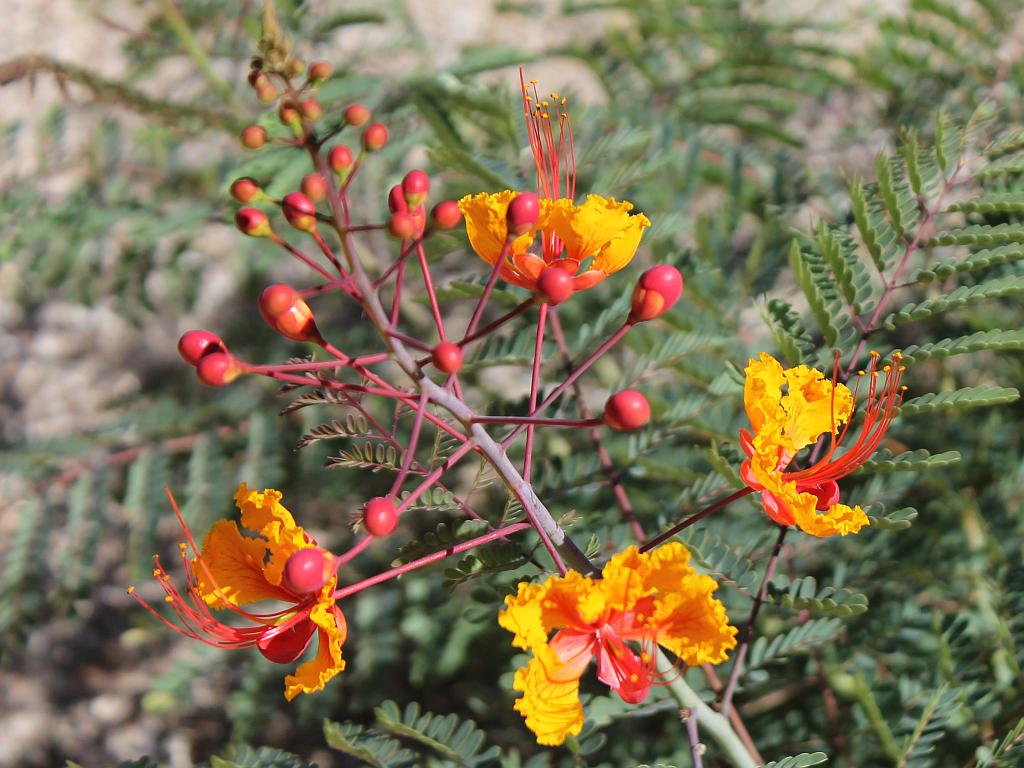 The first of this season's gorgeous Pride of Barbados (a.k.a. Red Bird of Paradise) flowers have opened. This is about a week earlier than in previous years. It seems that as the shrubs mature, they get their flowers earlier.
All three of the Red Bird shrubs have flower pods; the one shown above is on the westernmost of the three and is the only one with pods open today. This past winter we cut the shrubs to the ground as usual, but shortly after that and very early in late winter, the foliage reappeared.
There are lots of flower pods out there and I expect to have a lot of these colorful flowers opening all summer. Click on the image to enlarge.