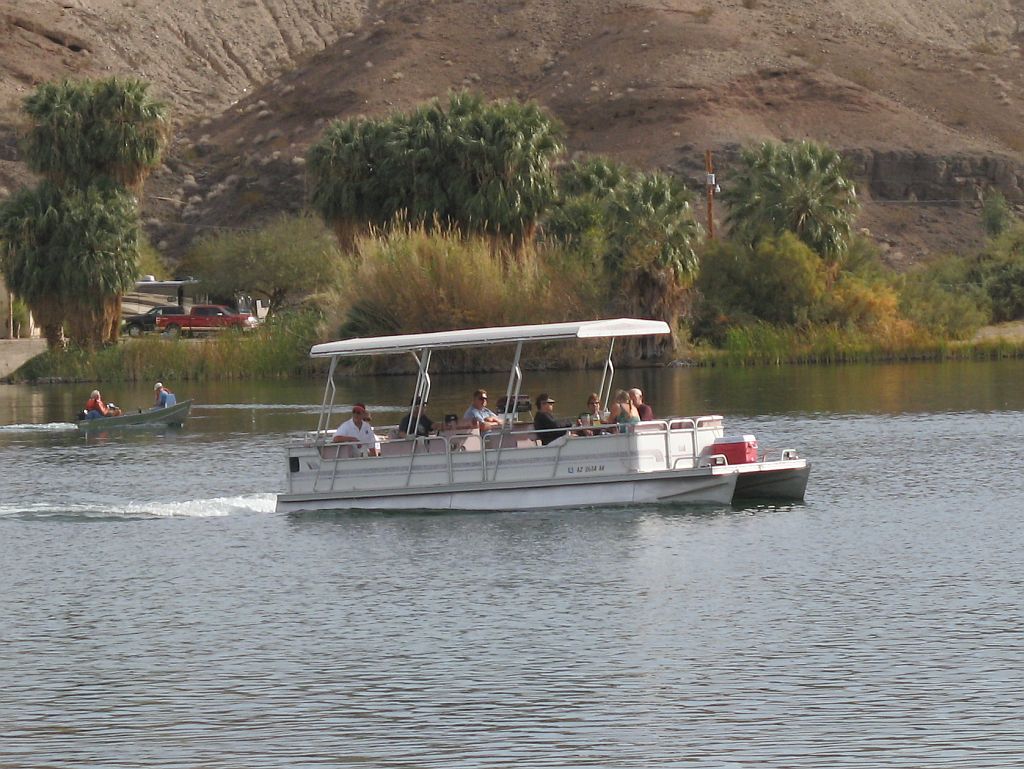 We met with our river friends last evening and socialized until it was time for dinner. They drove us to the Elks Lodge, where we enjoyed some of the best Mexican food on the planet.
We retired to the trailer and enjoyed a very good night's sleep with the exception of a brief howl from a nearby coyote, which woke us and the dogs up. We got them settled down after a few moments and fell peacefully back to sleep.
I took this photo of some folks cruisin' southbound down the Colorado river when we were walking the dogs this morning. Click on the image to enlarge.
Permalink Comments off