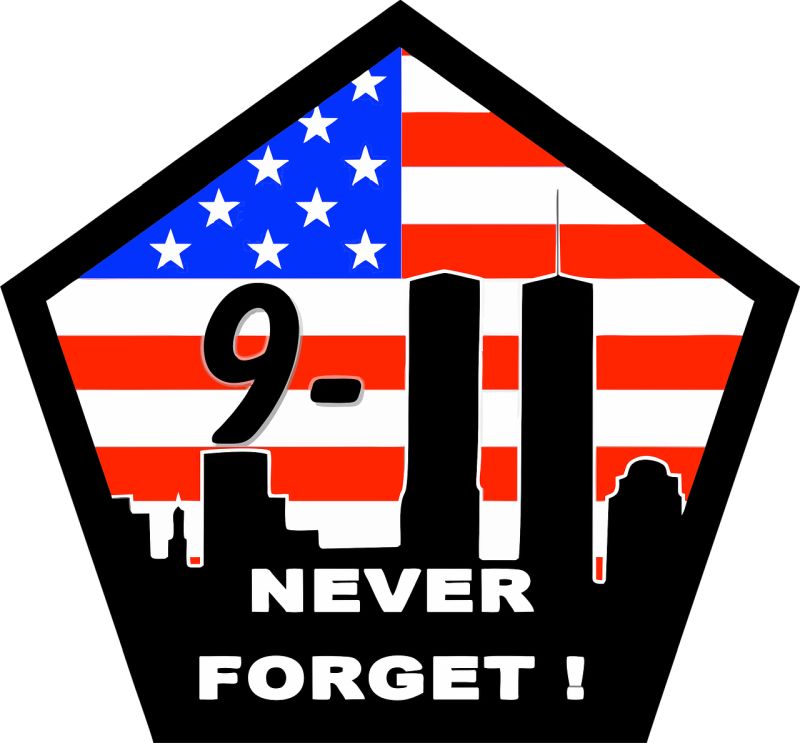 Twenty-one years ago on the eleventh day of September, 2001, four commercial airliners hijacked by nineteen Islamic terrorists crashed into the World Trade Center, the Pentagon and into a field near Shanksville, PA. Nobody in America, who was aware of what had happened, will ever forget where they were and what they were doing at that time.
We did what we could to keep the memory alive of the events on that terrible day. We participated in on-line memorials for those fallen and developed an animated sidebar widget that eventually got over 94 million hits on websites all over the world.
From Never Forget — Epilog:
The Never Forget animated graphic first appeared in August of 2005 and ran for thirteen years until August 2018. The estimated final count aggregated by the hit counter over the years was 94,945,312 hits. The average statistics for the entire lifetime amounted to approximately 20,000 hits per day, 833 hits per hour and 14 hits per minute. It's hard to know the exact numbers since I never kept much of a record, but the peak hit rate might have been upwards of 1400 hits per hour at the time the counter passed 50 million hits.
We retired the graphic due to several factors, not the least of which was that many browsers discontinued support for Flash© animations. We are still proud that the animation received such widespread recognition.
We will continue to remember the events of 9-11-2001 and remain vigilant against the forces of evil. Join us as we pray for The United States of America to regain her stature among nations and for the safety of our countrymen from enemies both Foreign and Domestic.