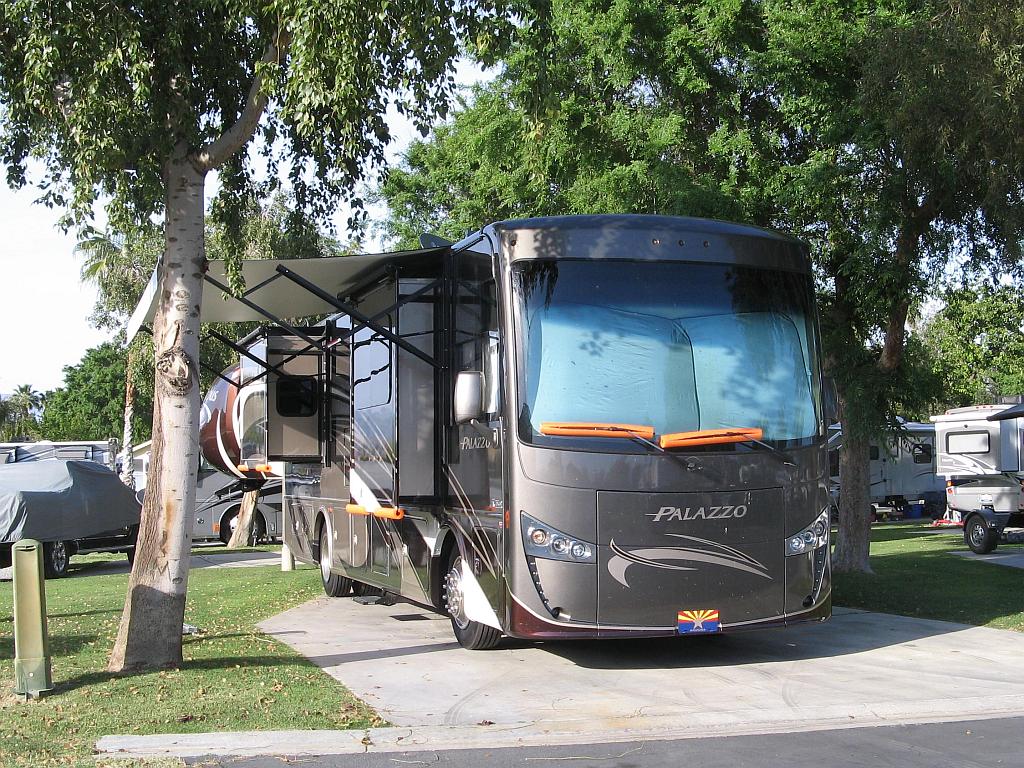 Damsel and I drove the usual route down US 60 to I-10 and on into the RV park in Palm Desert, CA. It was a good trip with lots of desert wildflowers, lots of sunshine and at one point, lots of traffic. The latter only lasting a few miles just east of Chiriaco Summit where there was some construction and a one-lane restriction on I-10 westbound. Regardless of the brief slowdown, it was a pleasure to drive the new RV along the route.
As I mentioned in the post about the maiden voyage, this is likely our last trip to this campground for a while. We will, however, be on the road again next month for a longer excursion.
One quick anecdote about this campsite; we backed in to the parking slot and set up camp as usual. However, when we went to deploy the Winegard DirecTV satellite dish, it got fouled up in the low hanging branches of the Chinese Elm tree next to the site. I wound up having to break camp and move the rig to the right and forward on the pad to allow the dish to have unimpeded access to the part of the sky where the geosats hang out. After the move, everything is working great.