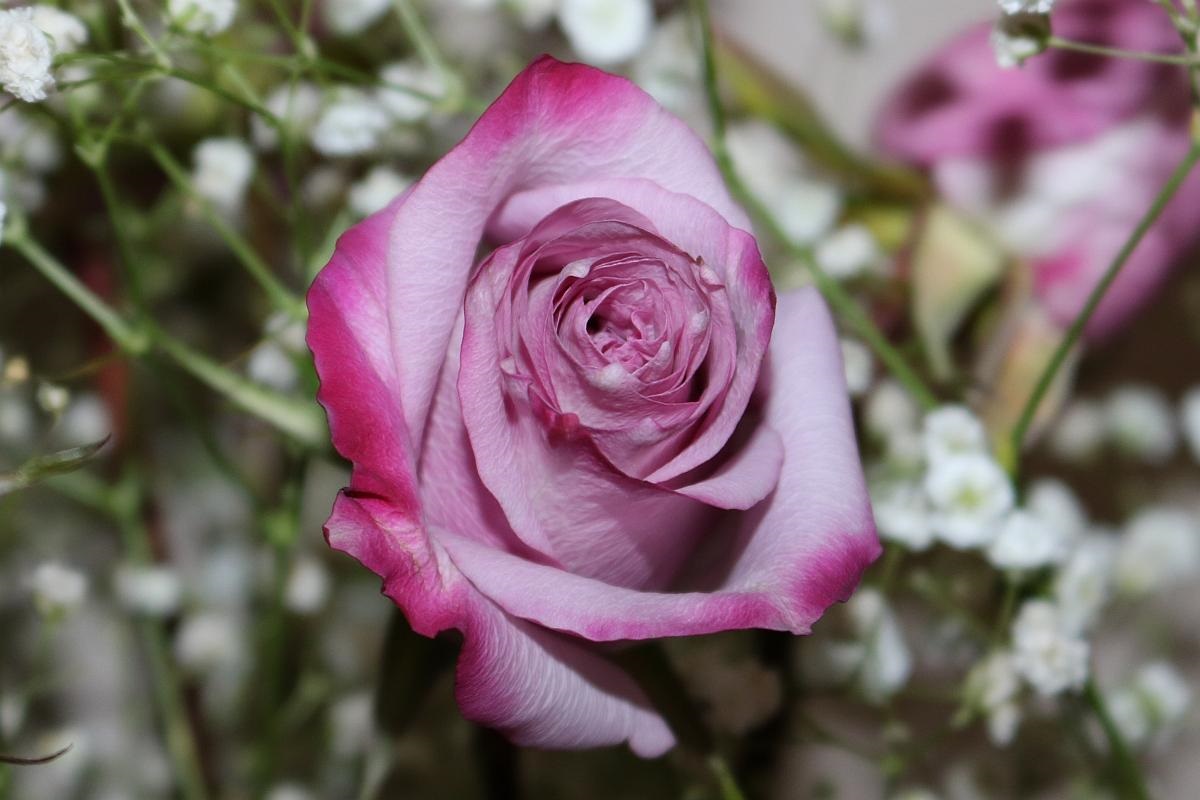 Yesterday was the last day that these beautiful roses were on display in the vase on the sofa table in the great room. We bought these a week ago and they lasted until yesterday in the vase. I managed to get this photo of one of the prettiest of them before they wilted.
I read that these flowers originate in Ecuador. From Magnaflor:
Purple Haze

The Purple Haze rose is a wonderful pale lavender bloom with creamy undertones and rosy edges. Lavender symbolizes love at first sight and will elicit feelings of spirituality.

Ecuadorian roses have an advantage due to the growing conditions; they get natural light the whole year, due to the country's location by the equator. Artificial illumination is not necessary in Ecuador. Most farms are at an altitude of between 2800 and 3000 meters above sea level. With farms being closer to the sun roses produce the largest blooms and longest stems.
I replaced the roses today with Spider Mums in yellow and Violet. Maybe a photo of those later. Click on the image to enlarge.