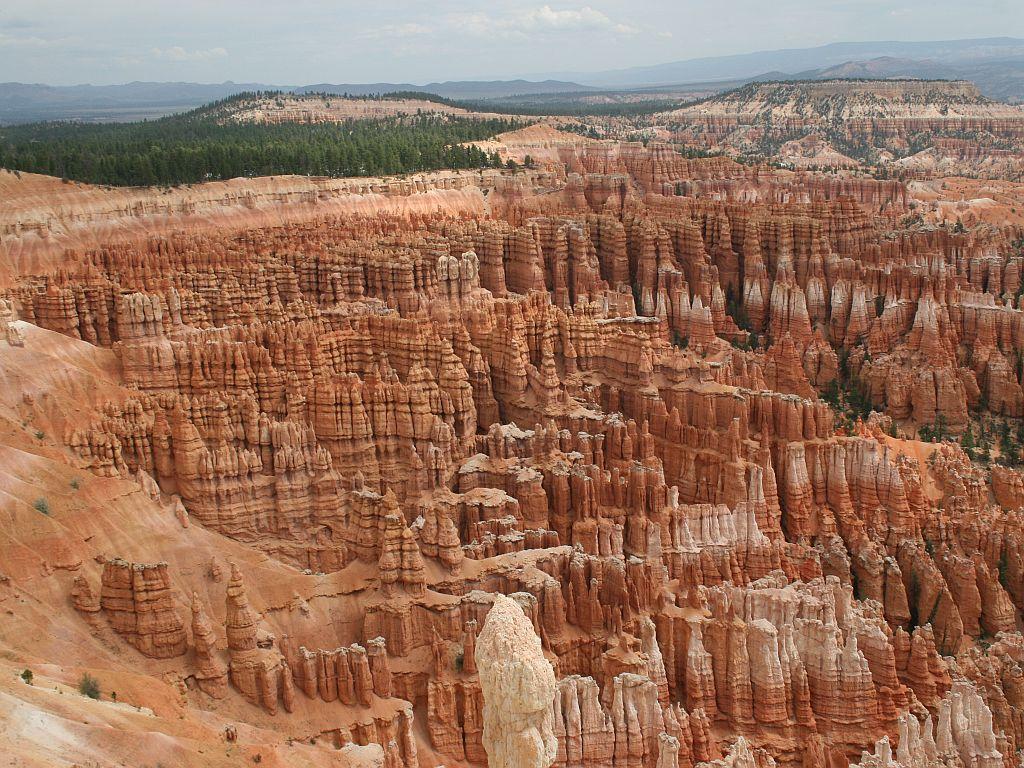 Damsel took this image of Hoodoos at Bryce Canyon in July of 2008. Seeing it in the archives gave me some serious wanderlust, so Bryce Canyon NP just may be one of our vacation destinations this year after the weather gets a little warmer.
We have several excursions in mind over the next few months, not the least of which is to see our first great granddaughter in April and to go witness the All American Eclipse in August. We anticipate that during the extended eclipse excursion, we will be visiting the only two states in America that I have not been in - North Dakota and Iowa.
We will be taking a shorter trip this month which is a repeat of the maiden voyage when we will be out in the California Desert visiting with the Kids and our Grandson who will be nineteen months of age. This will be the last such trip to Palm Desert due to conflicts in the Kids' work schedules that make it tough on them to meet us halfway. We will see them in April when we will go by their home on our way to see the new great granddaughter.