Get the .GIF Animation
SORRY - THE ANIMATED TRIBUTE IS NO LONGER AVAILABLE
After numerous requests from people who are not able to run Flash™ animations on their websites (MySpace, WordPress.com, others), we produced these lower-quality animated .gif files suitable for inclusion in non-Flash websites. These graphics don't have all the fancy zooms and fades that the Flash version does, but they have all the content. Please follow the download instructions below; websites that hot-link to these graphics will be blocked.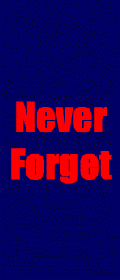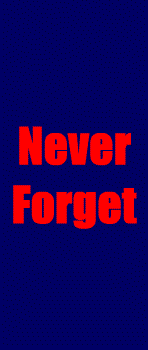 Left: Large sidebar version suitable for sidebar column widths 150 pixels and up — 400kb (148 x 350 pixels).
Right: Narrow sidebar version suitable for sidebar column widths 120 pixels and up — 300kb (118 x 280 pixels).
Download instructions: Right click on the graphic and select "save picture as . . ." or "save image as . . ."
IMPORTANT: When the "save image" dialog box comes up, you must type in a valid image name - example: tribute.gif.
Please do not attempt to link directly to these graphics. It won't work.
If you decide to use one of these graphics, I would appreciate a link credit to Cap'n Bob (http://capnbob.us)
Image protection script by The Site Wizard.