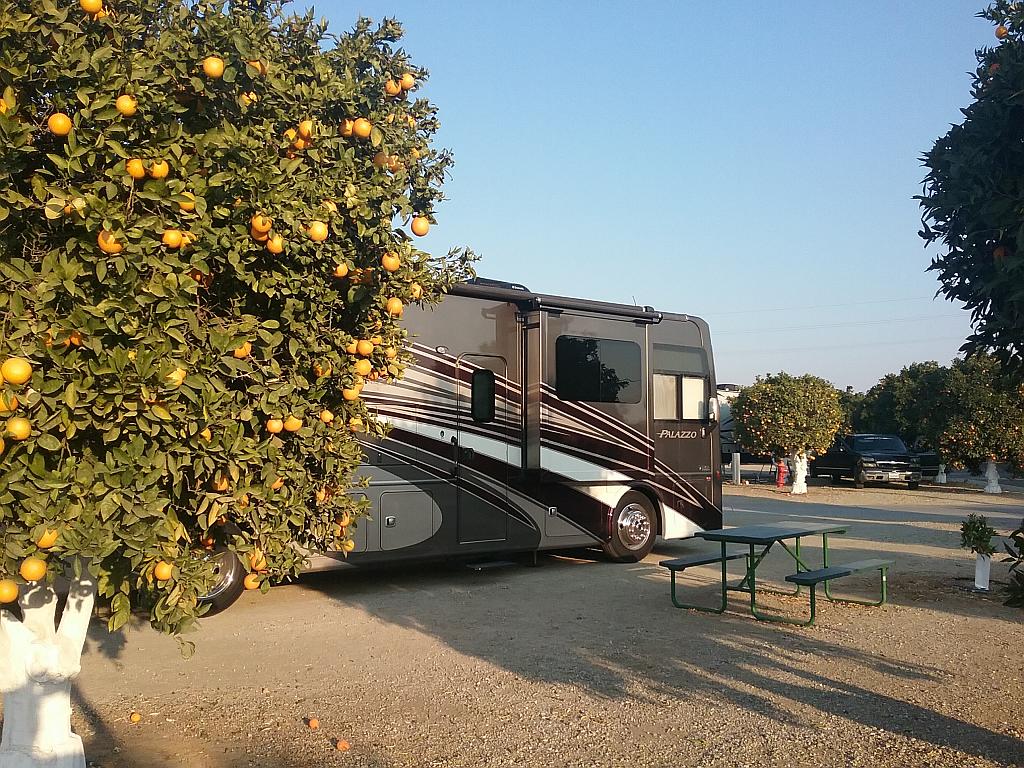 Tonight we're camped in Bakersfield, California at the Orange Grove RV Park. The park is, literally, in an orange grove with spaces for RVs to park. Now that December is imminent, the warm weather parks fill up pretty fast. We were fortunate to get a space here and the park looks to be nearly full.
We had a great time over the last two weeks, camping and meeting with family. It's a bittersweet thing to be heading home, but we're already planning our next excursion to be with family again.
We're going to be in the California High Desert tomorrow, stopping in Twentynine Palms overnight and then home on Saturday. In spite of having a lot of fun on the road and with family, we are looking forward to being home again and back into our retirement routine.
Permalink Comments off